Savannah (2019)
August 15, 2021
I took a deep breath and lied supine on a towel in the marsh. Someone I just met fifteen minutes earlier was pulling up a barbed wire fence just far enough for me to crawl beneath it, and I needed to scoot carefully to avoid the razor wire just overhead. I had never tried my hand at trespassing—certainly not to this degree—but I guess this time was as good as any for succumbing to peer pressure.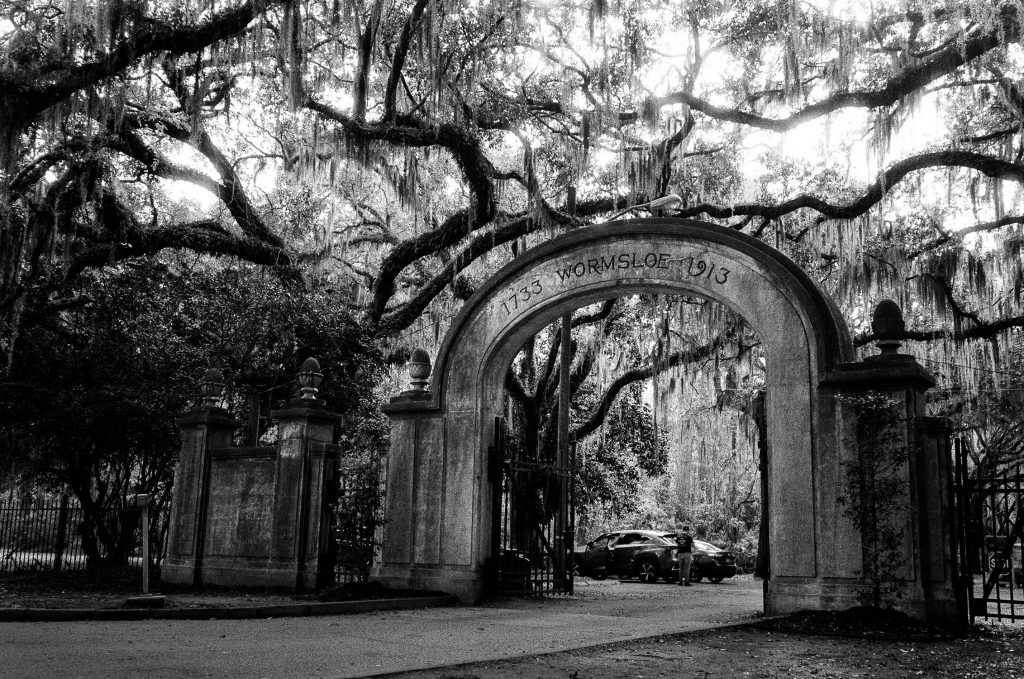 In October 2019 I became friends with Keegan, a traveler passing through Portland. She invited me to join her on part of her journey south through the winter months, and I accepted, always eager to get a reprieve from hard northeastern winters. She was staying in Atlanta, Georgia for the month of December, and had plans for jaunts into Savannah and Charleston, South Carolina.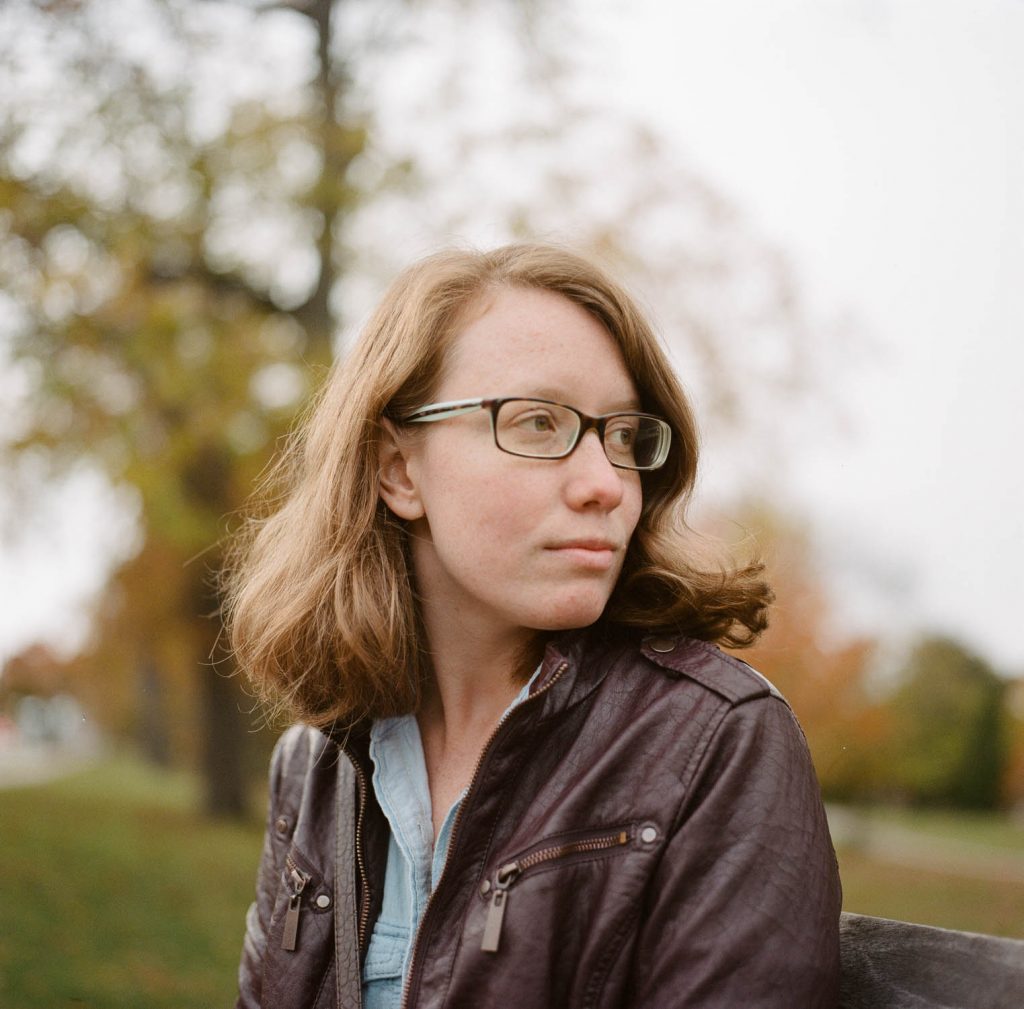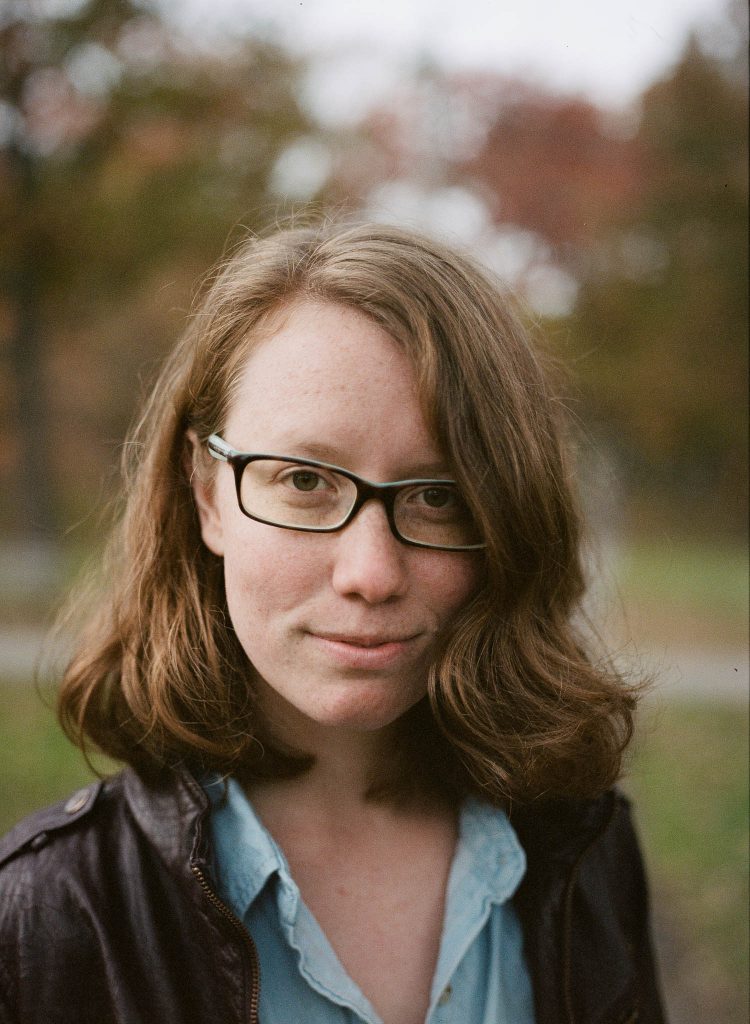 We planned to spend most of our time in Atlanta, a few days in Savannah, and a few days more in Charleston before returning to Atlanta to wind my trip down. My first few days in Atlanta were alright, but the weather was a little colder than I hoped for. It was a fine city, but didn't really click for me in the winter; I may have to return sometime when it's more vibrant.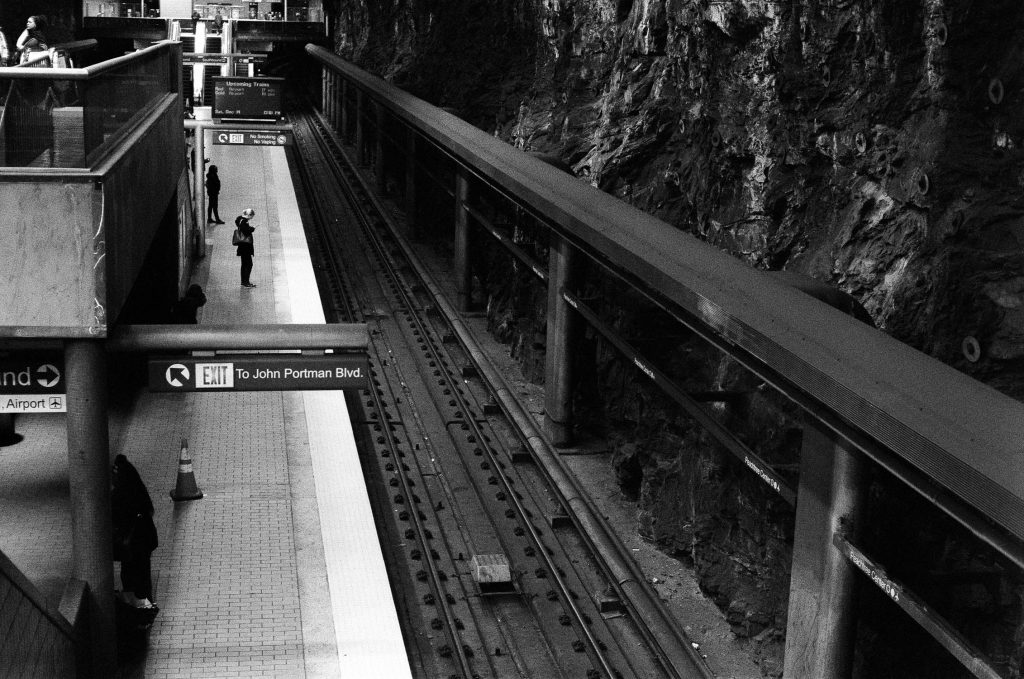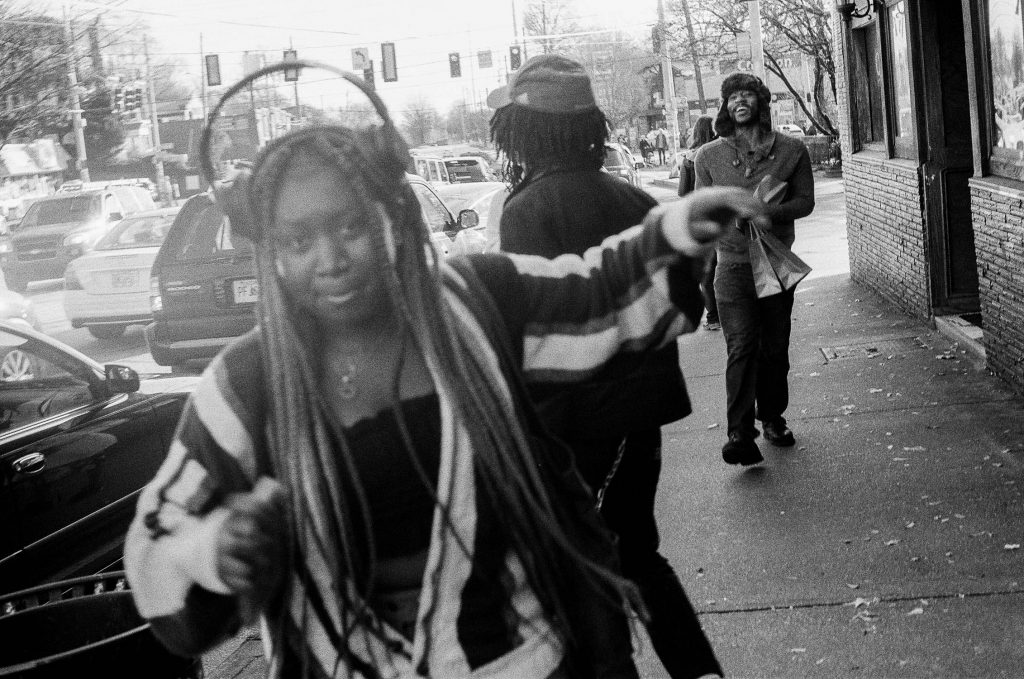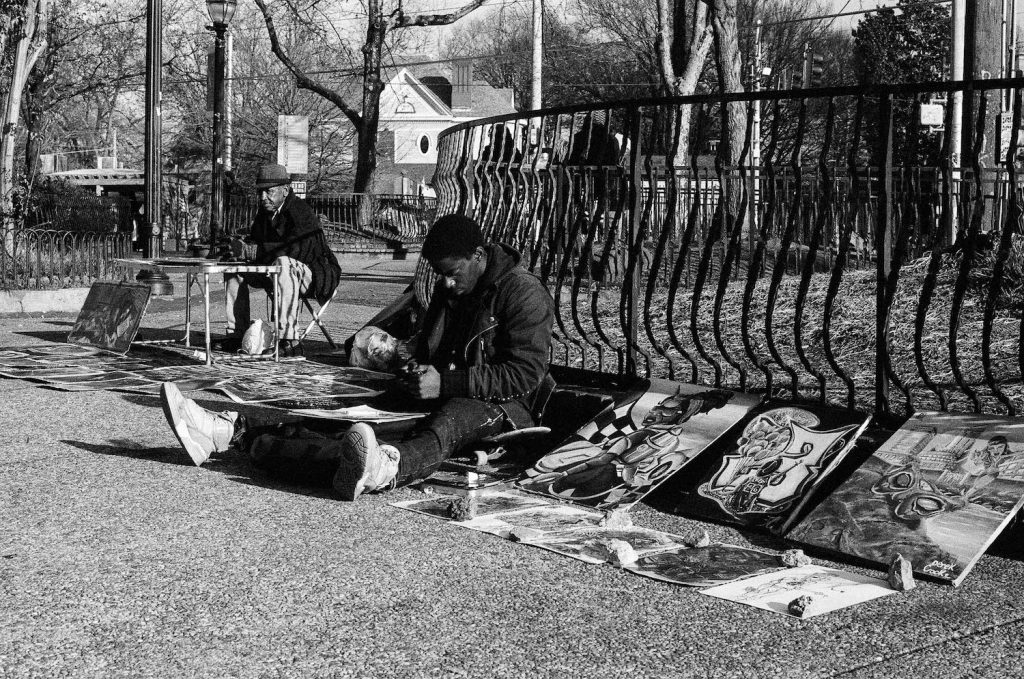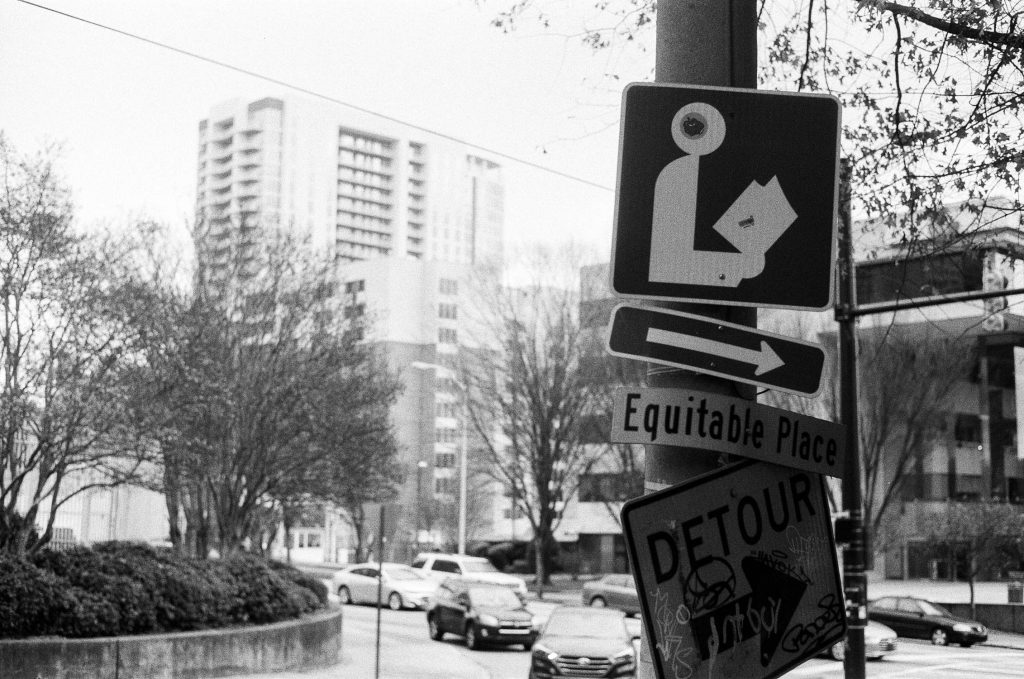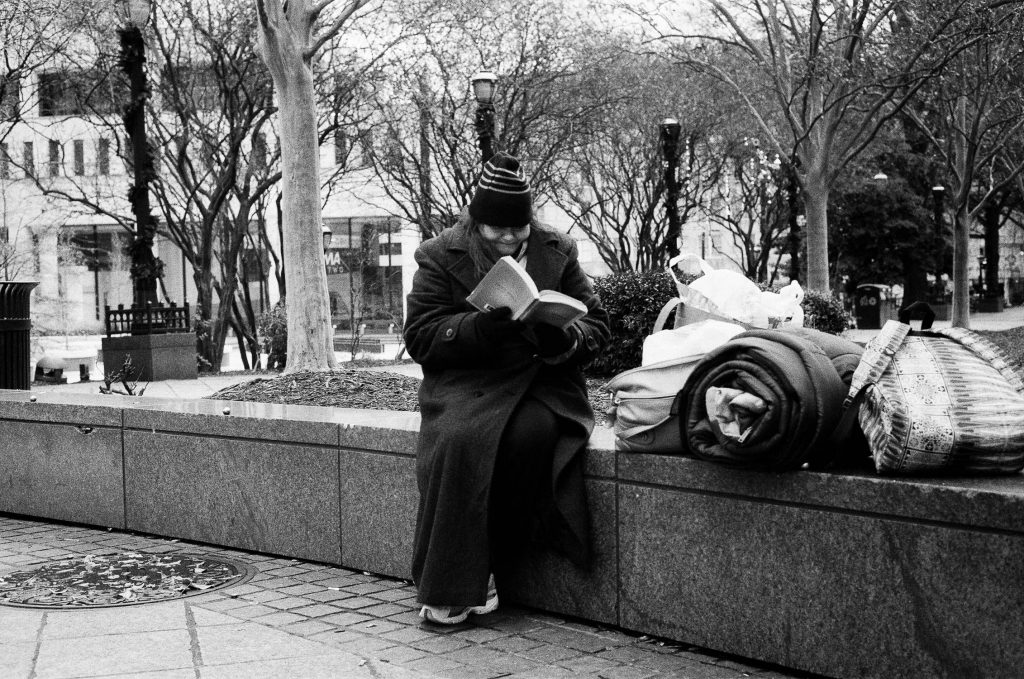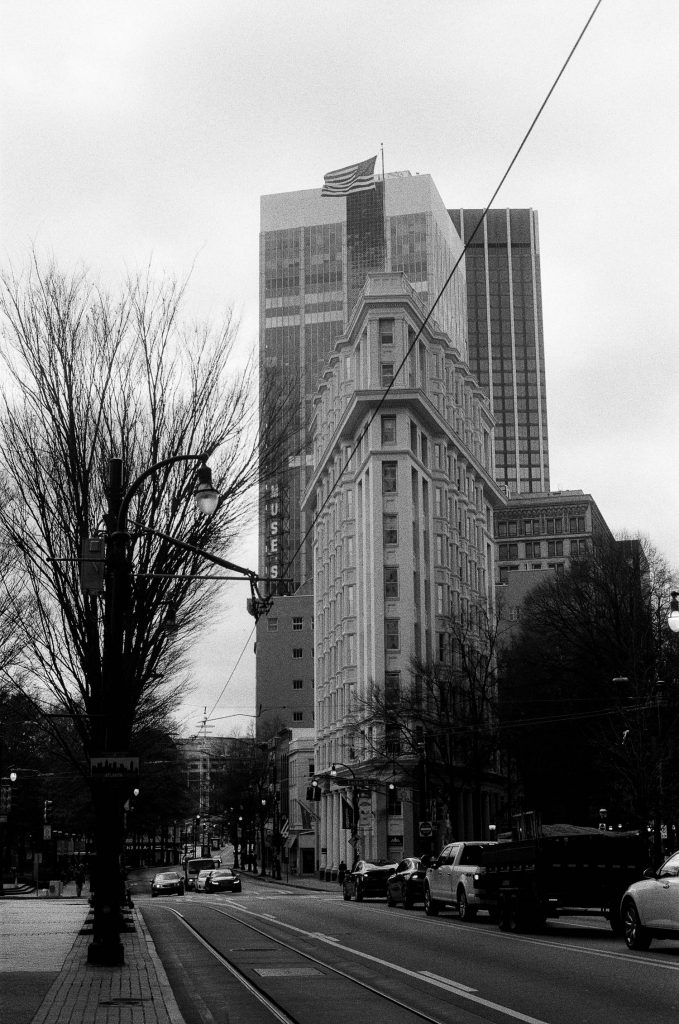 Savannah, however, had me smitten. Swaths of Spanish moss draping from old oak trees made the entire area feel enchanting and otherworldly—it was unlike anywhere I had been before. The weather during our stay was warm, the city felt comfortable and charming, and public spaces and squares were abound. Just outside the city, the Wormsloe Historic Site captivated me by isolating the magic of the mossy trees I was drawn to in the city and emphasizing it to a scale that could have convinced me I had been transported to another planet.
A few days into our stay, I met Michele, a server at a little vegan café I visited with Keegan. Michele noticed the Leica M2 slung around my shoulder, and we talked about medium and large format photography a little between dishes. She asked if I had Instagram and handed me her phone with the Instagram search field open, and we did the sort-of modern photographer's handshake and mutually followed one another. I'm long past the days of trying to be active or popular on Instagram, but it's still occasionally fun to be asked to take part in this little ritual, and I can always appreciate more creative friends.
Michele's focus is fine art portraiture on large format film, and her work is stunning. She's on Instagram as @peach.miche, and has been featured on BOOOOOOOM, and I'm eagerly waiting for one of her projects to wind up in a book.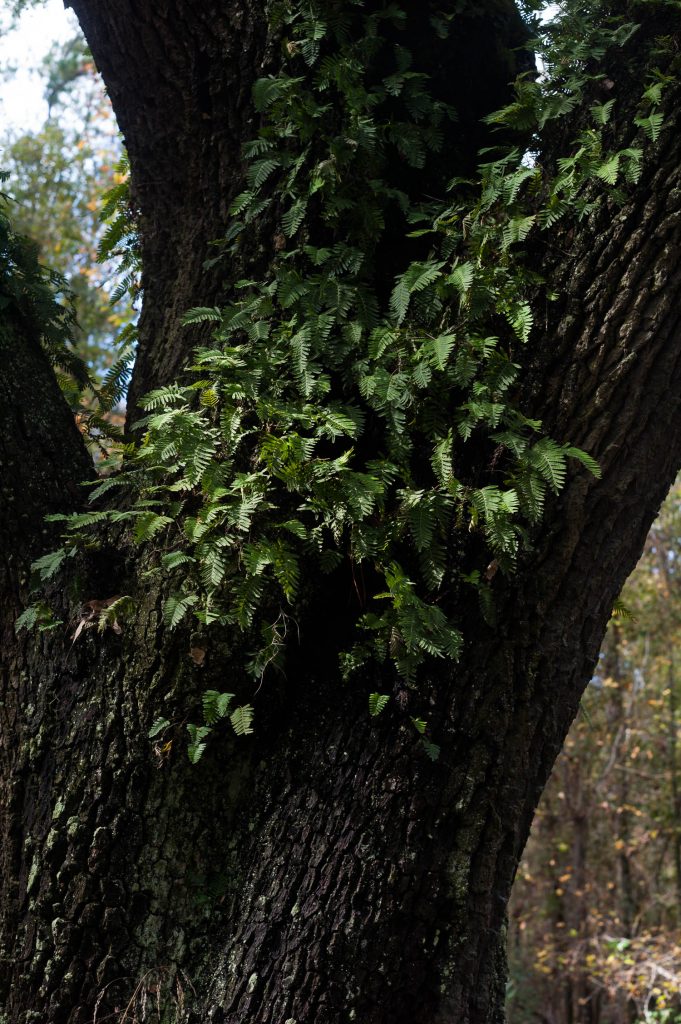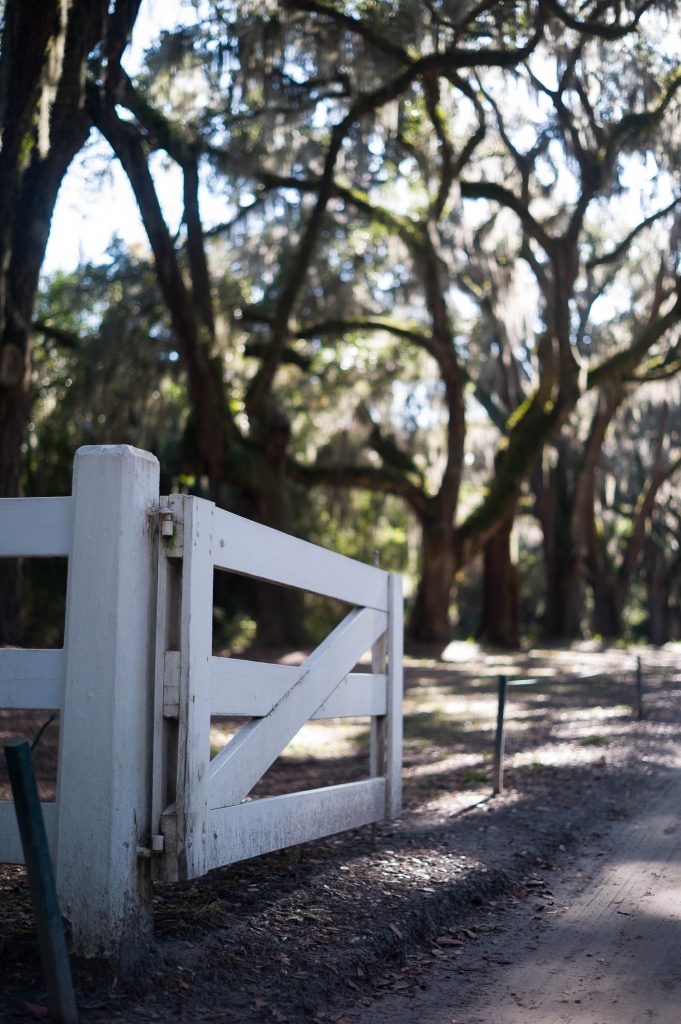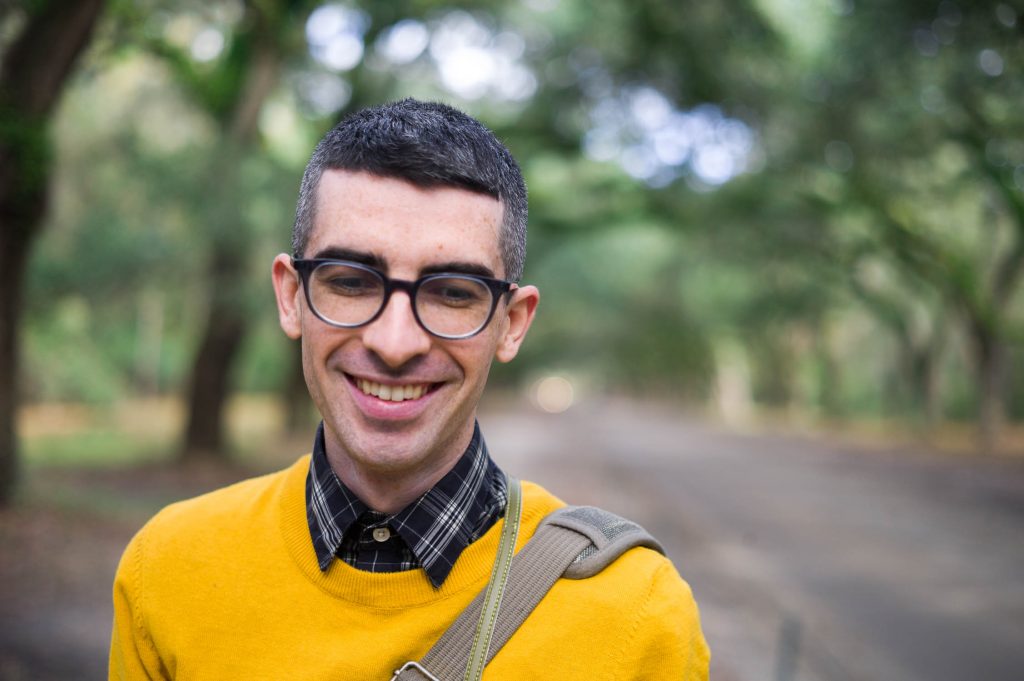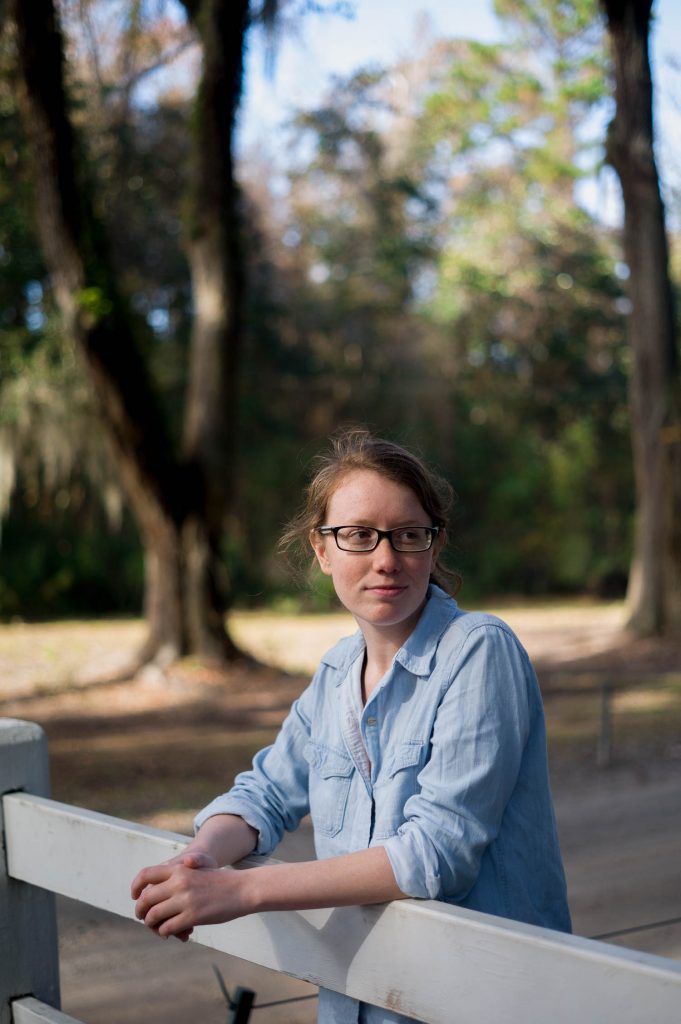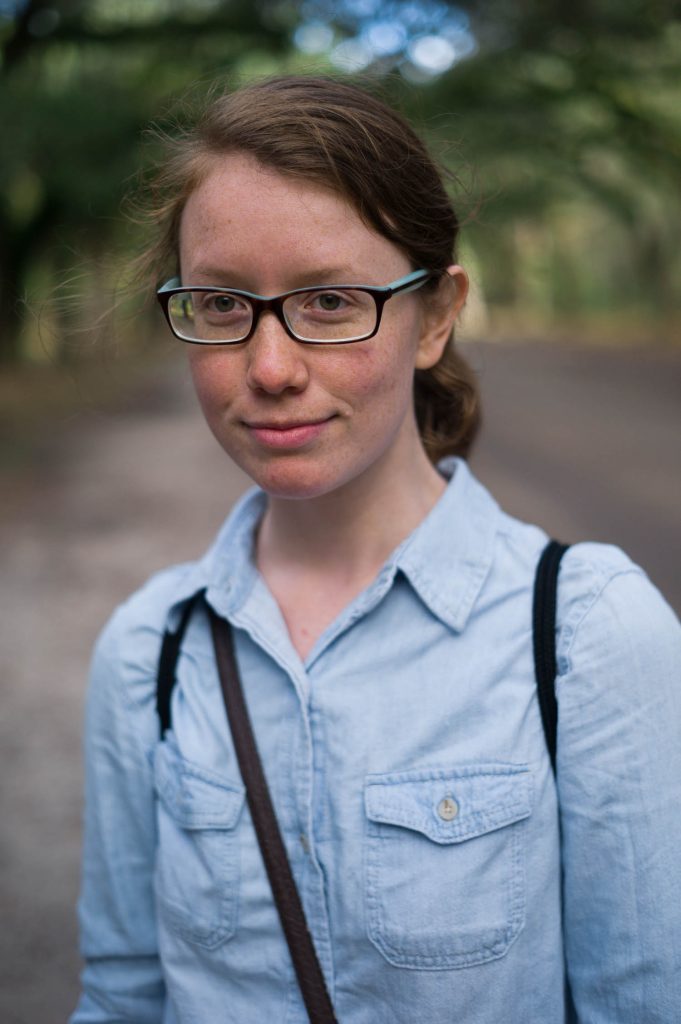 Keegan and I were due to leave the city the next day, so Michele invited me to join her for breakfast before heading out. She drove us to a tucked-away trail outside of the city, parked in an unpaved section of grass and mud, and navigated us along wooden planks through the marsh to a massive oak tree, wooden rungs nailed to its side. "This is the oldest tree in Savannah," she said.
"Wow, really?"
"Oh, I don't know," she laughed, "I don't know why I said that!"
It was still an impressive tree, no matter its credentials. We sat beneath it on unfolded grocery bags and she offered vegan donuts and a homemade chai latte. I made some portraits of her after we ate, and we wandered around the marsh until she needed to drive back to Savannah to get ready for work.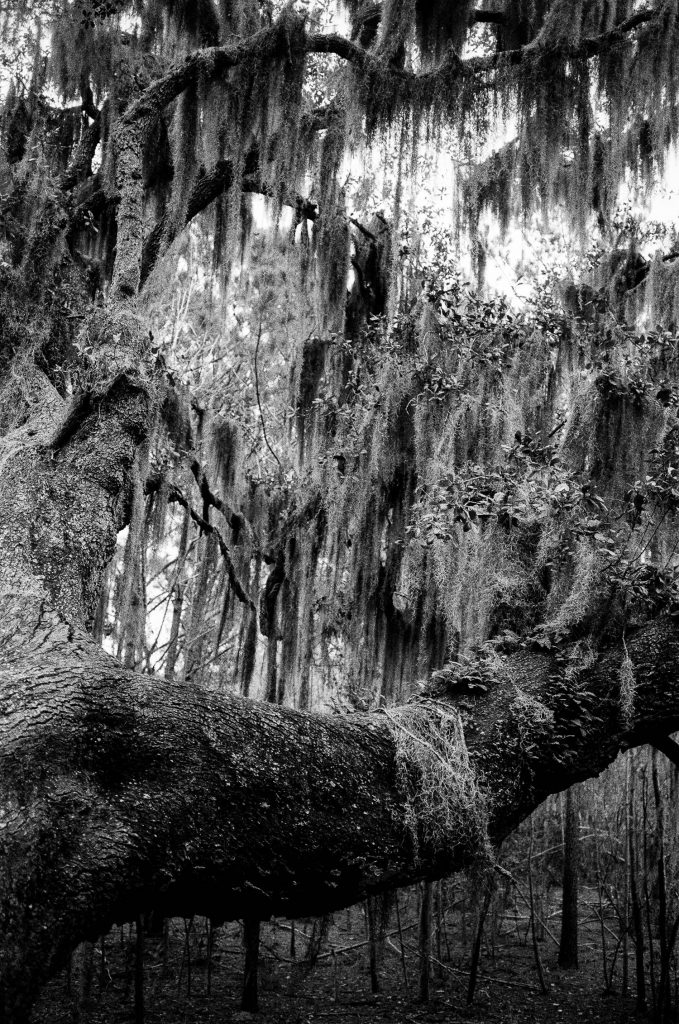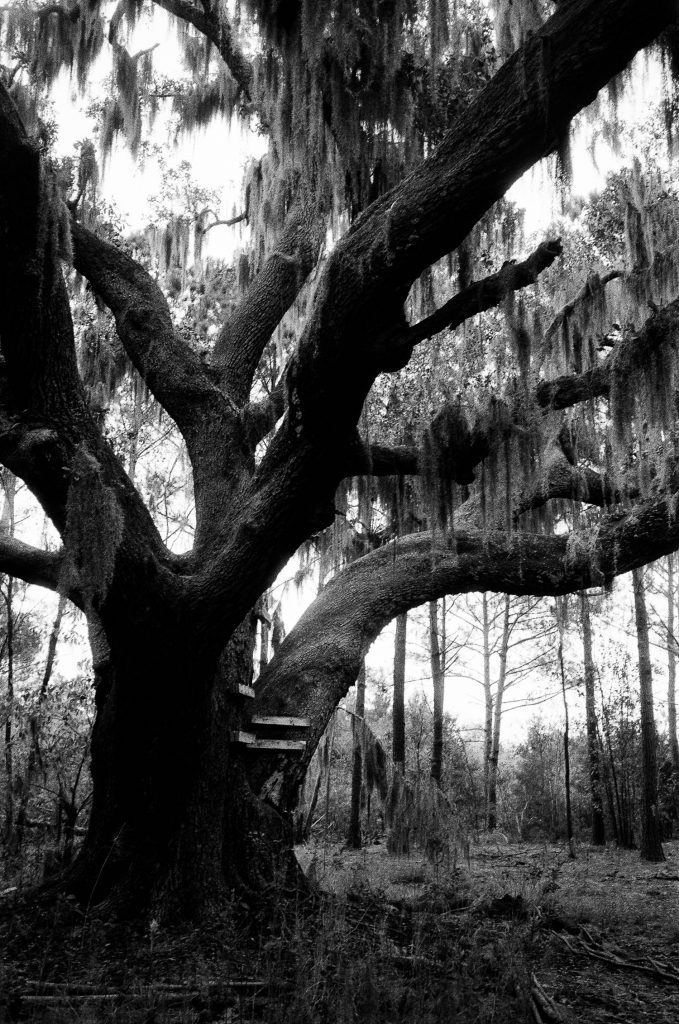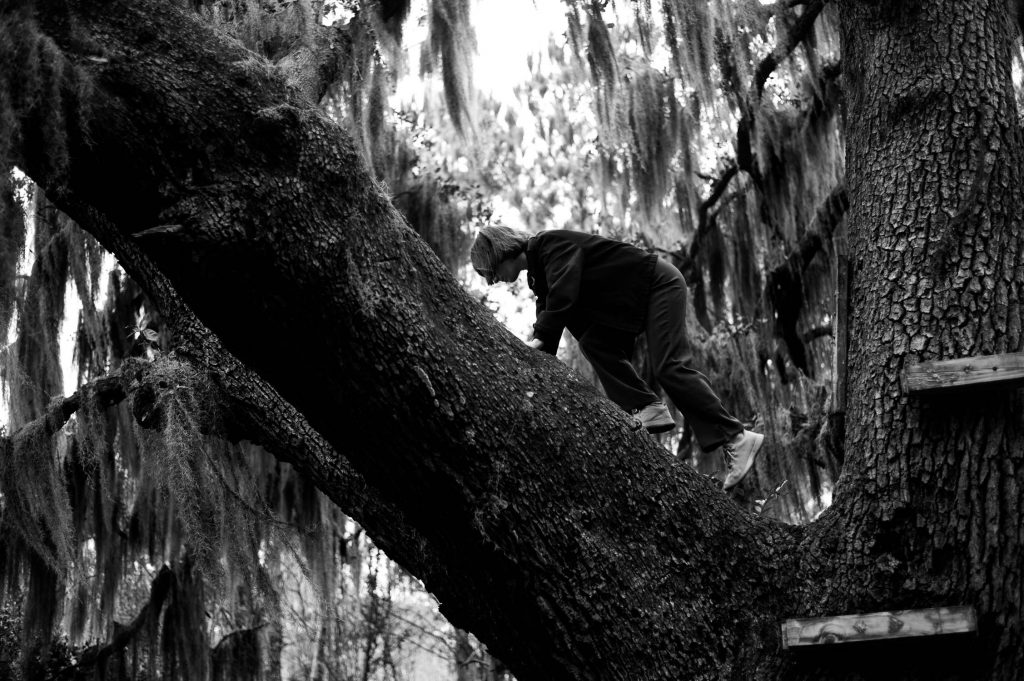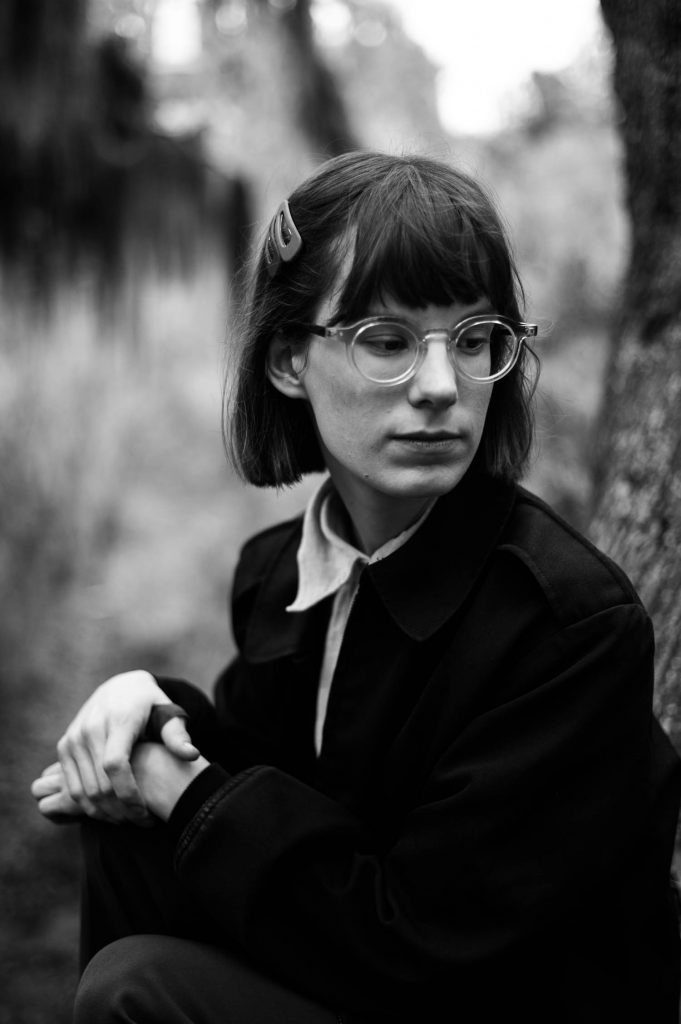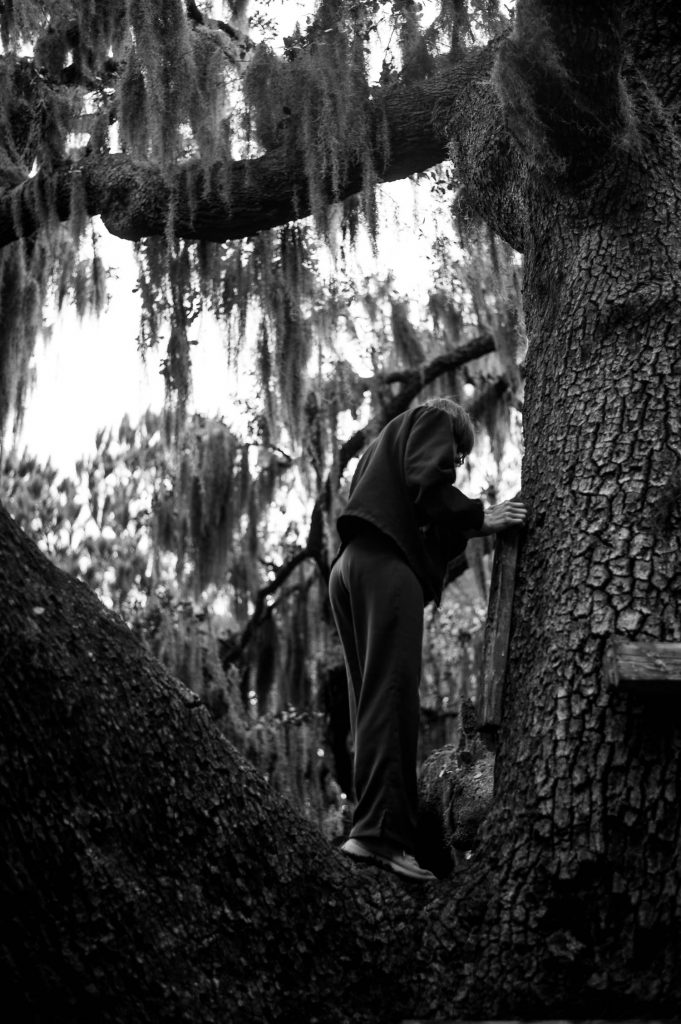 Keegan and I took off for Charleston, and…it was fine. I did some light street photography up and down the main street, and we got a little bit of time by the water, but all-in-all, it was another city that didn't really do it for me; we were both still thinking about Savannah, and decided to head back for a few more days before heading back to Atlanta.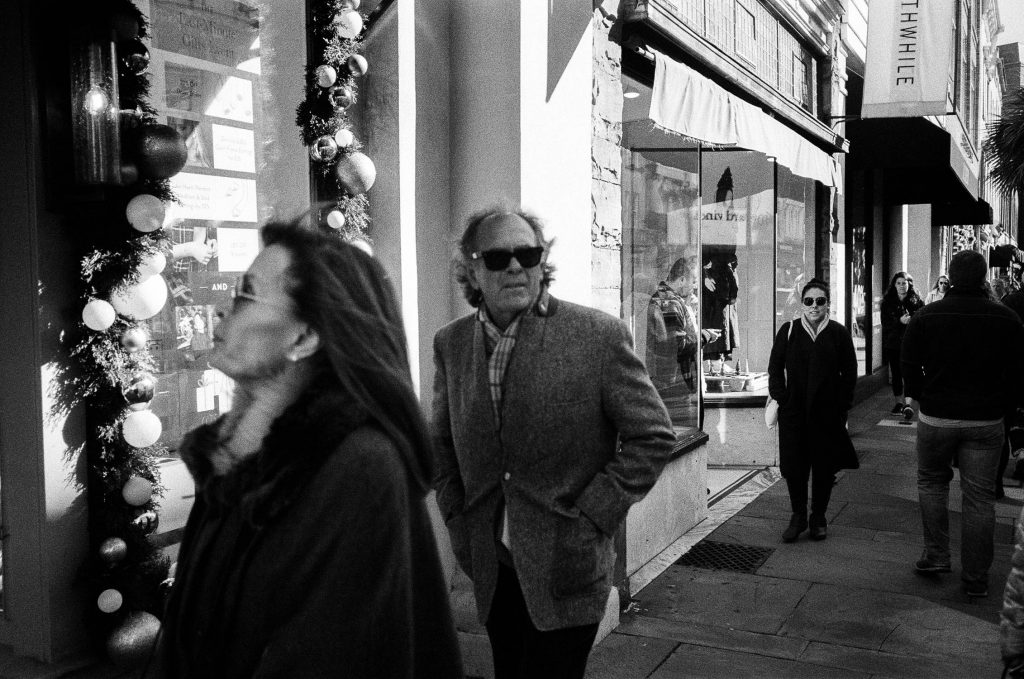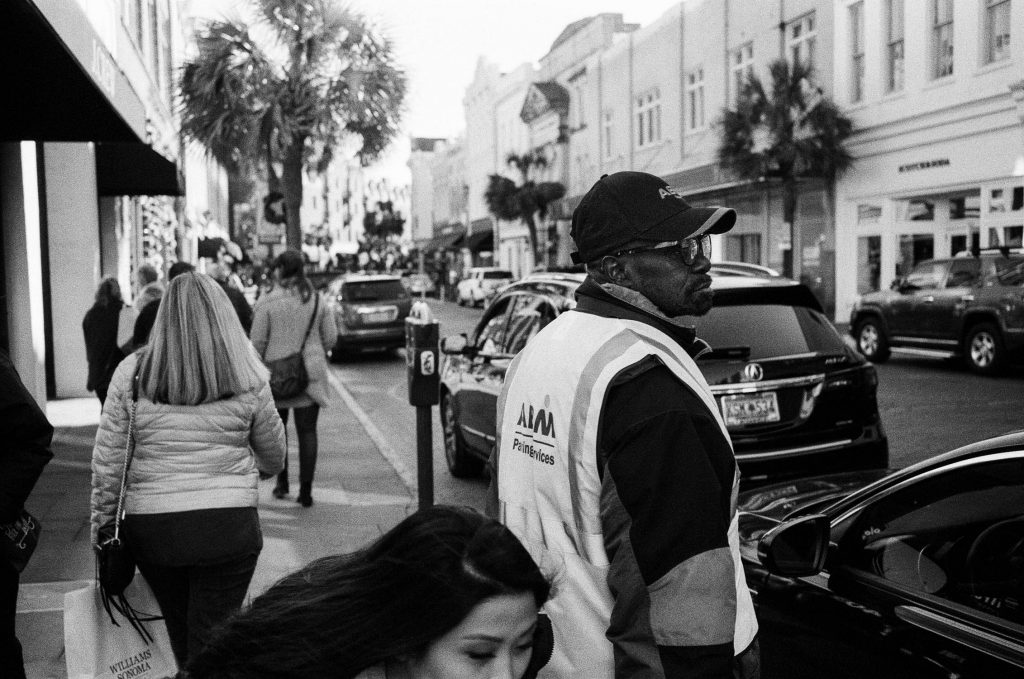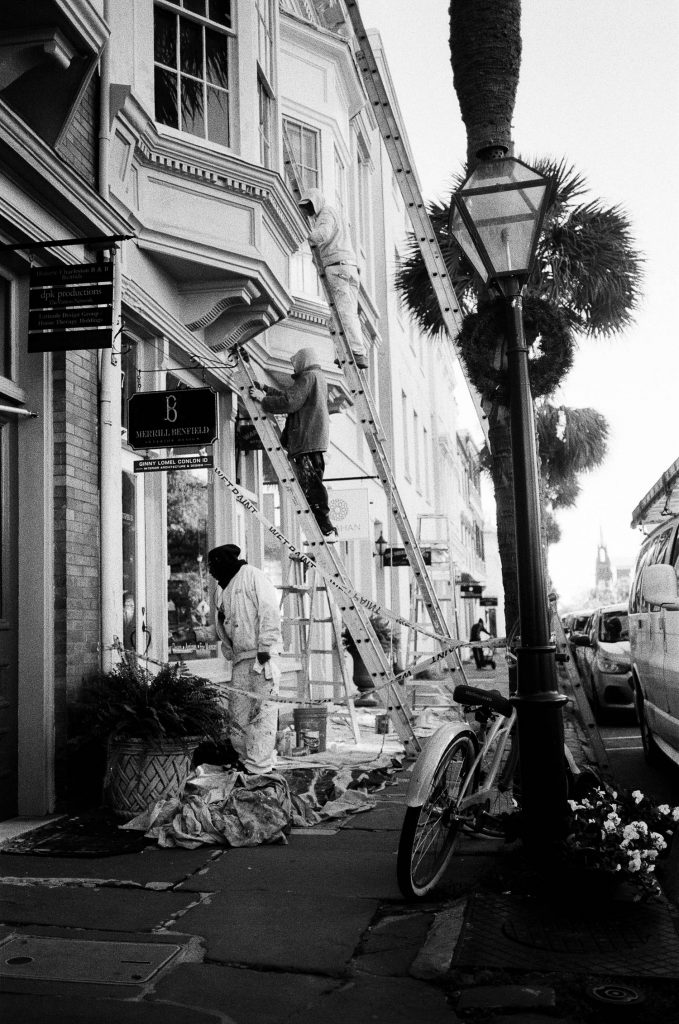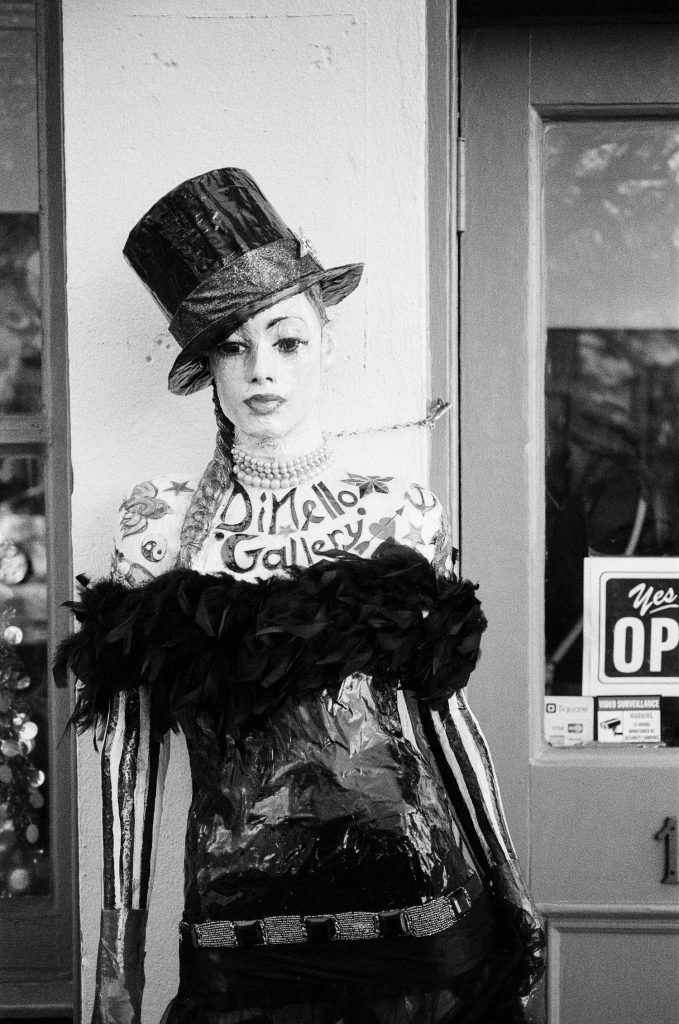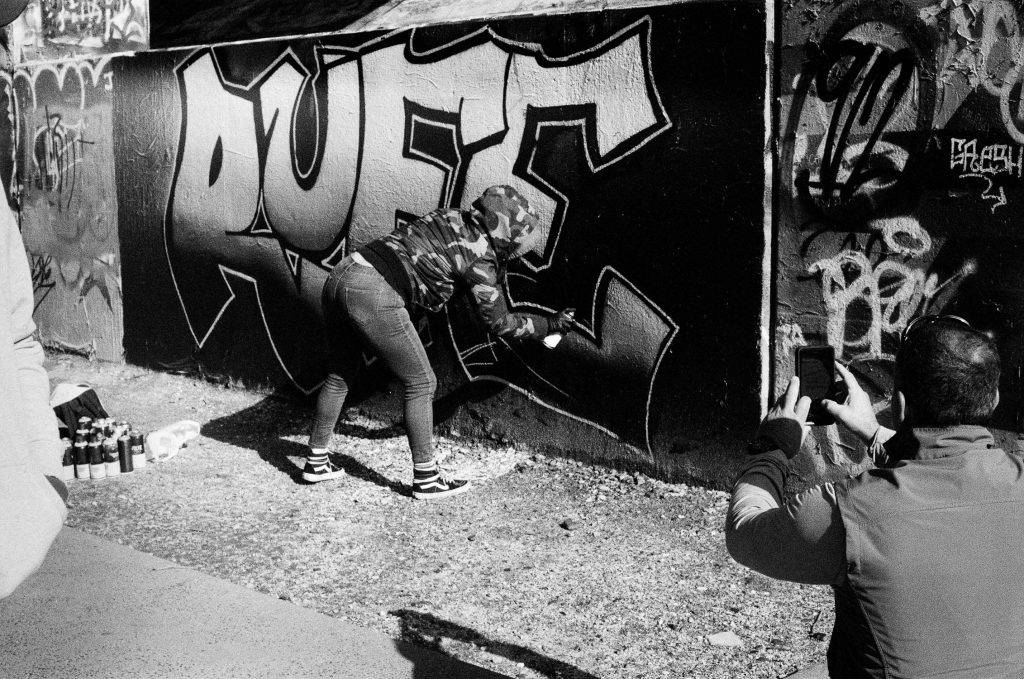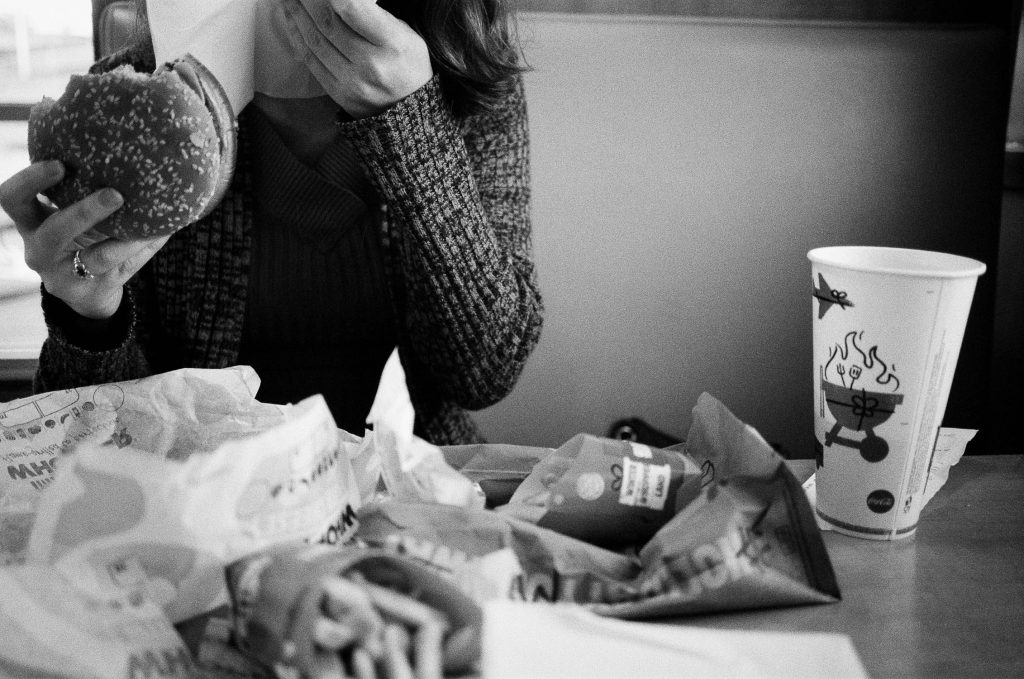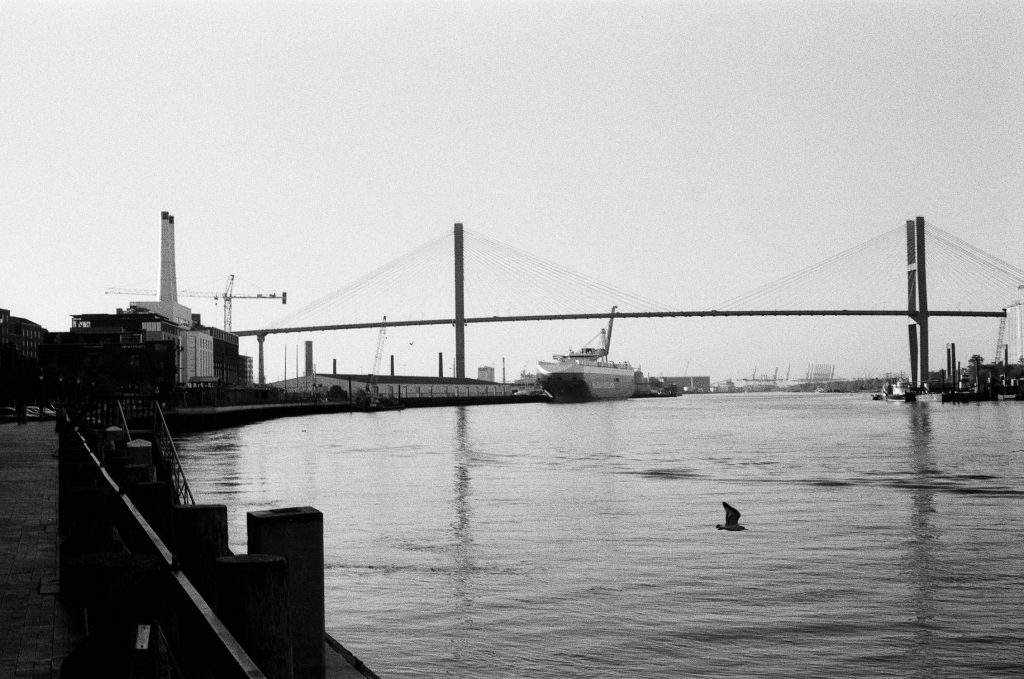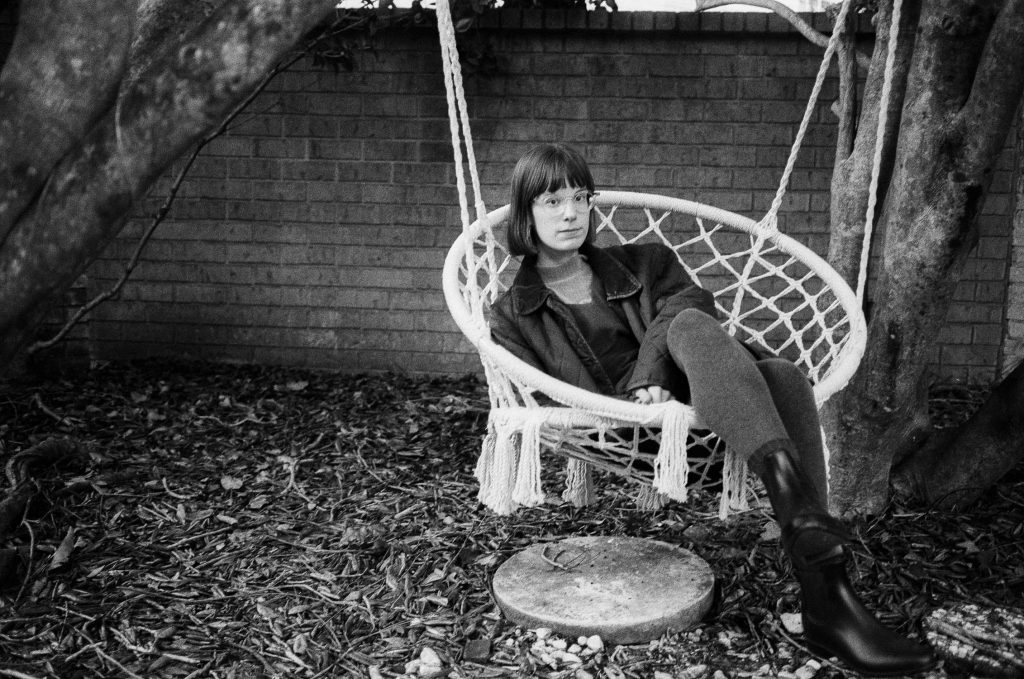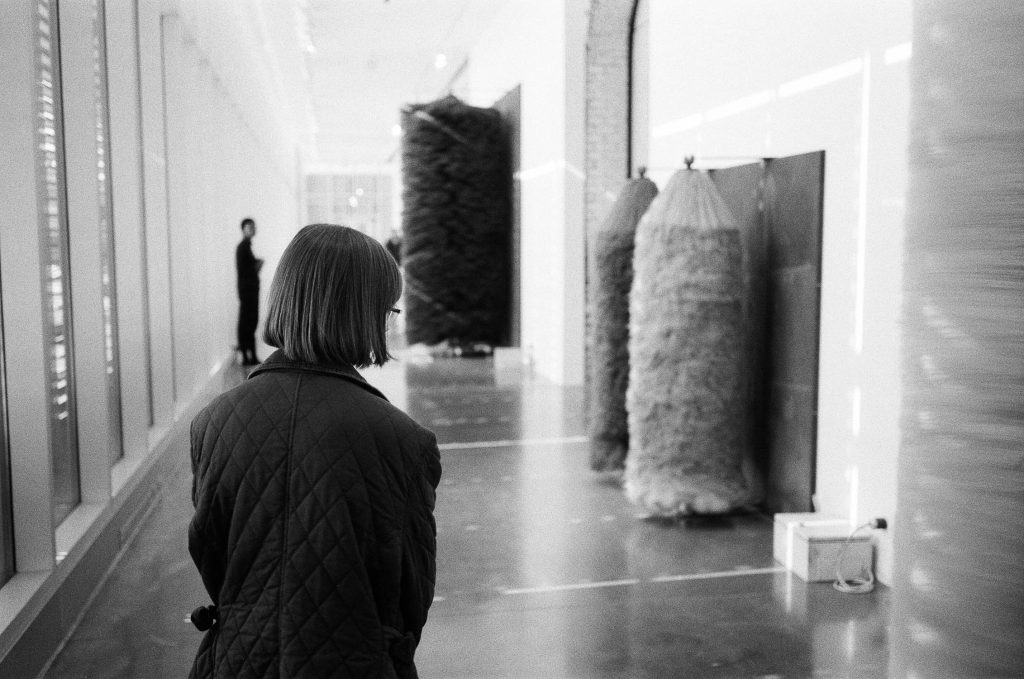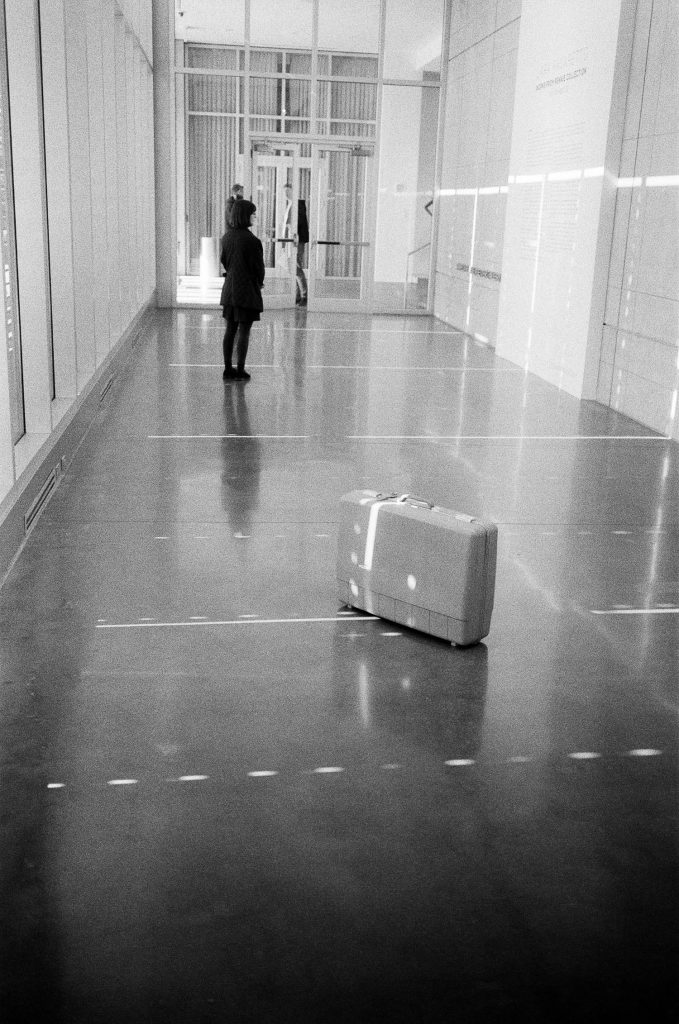 I met up with Michele upon returning to Savannah, who took me to tour the museum. That afternoon, she invited Keegan along and mentioned an abandoned factory she had been meaning to have her friend Hannah show her into. Keegan was very excited about this idea, and I resigned myself to go along with it.
We drove just across the Savannah Bridge and made our way to the parking lot of a financial institution whose offices felt perched at the very edge of civilization. We got out of the car and surreptitiously began walking away from the office space and further down the dusty road toward a horizon of fences and razor wire. As we got closer to the gated-off entrance, a sign fixed to the chainlink fence came into focus:
NO TRESSPASSING
PRIVATE PROPERTY
VIOLATORS
WILL BE ARRESTED
After ignoring the sign, we balanced across some planks laid out in the adjacent marsh until Hannah found drier land and section of fence loose enough to squeeze under. She put down her towel and made her way through, then held up the fence from the inside while the rest of us shimmied below. Once we all made it through, we kept a low profile and ran along the brush line to obscure our silhouettes from any who might cast a glance down the road as we neared the lumbering concrete structure. Vast silos reached into the sky, punctuated with metal ladder rungs, and after taking a moment to appreciate the scale of the thing, we spent the afternoon exploring the facility.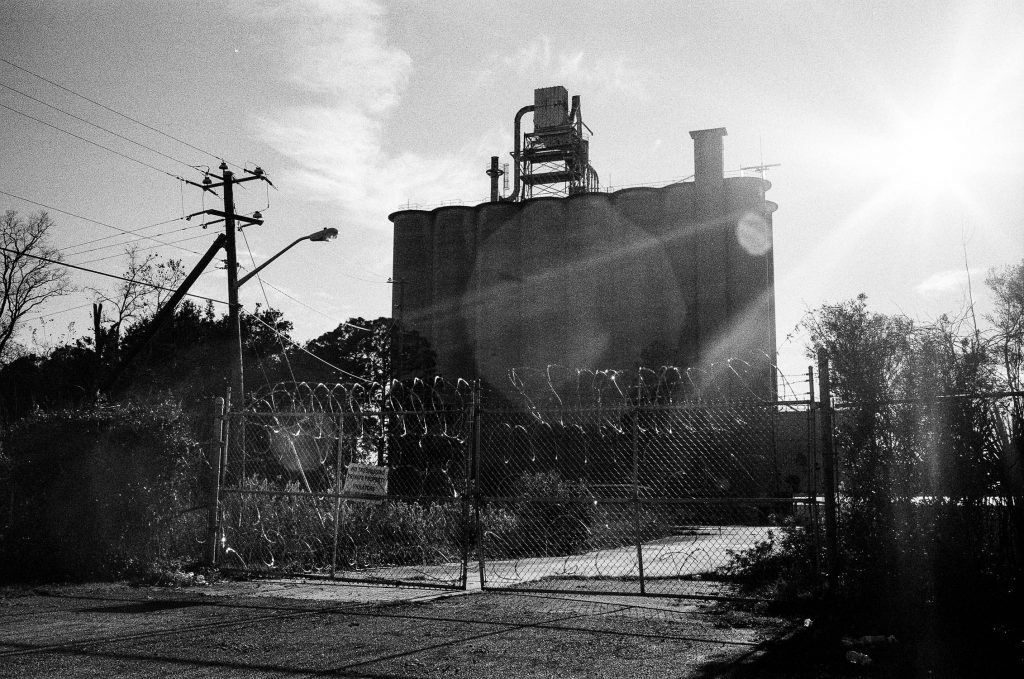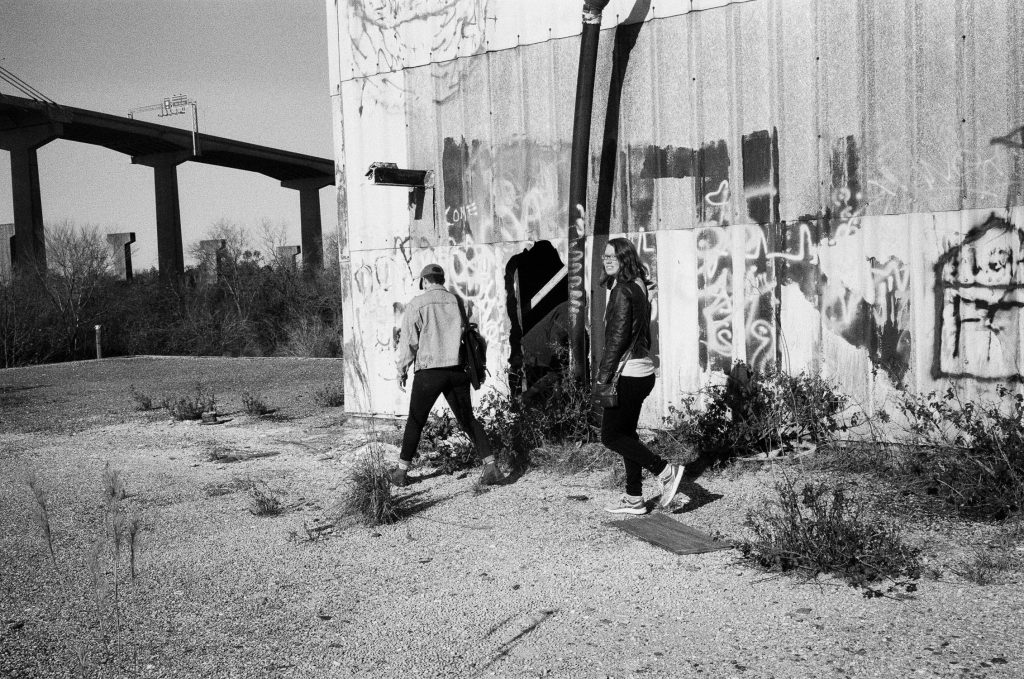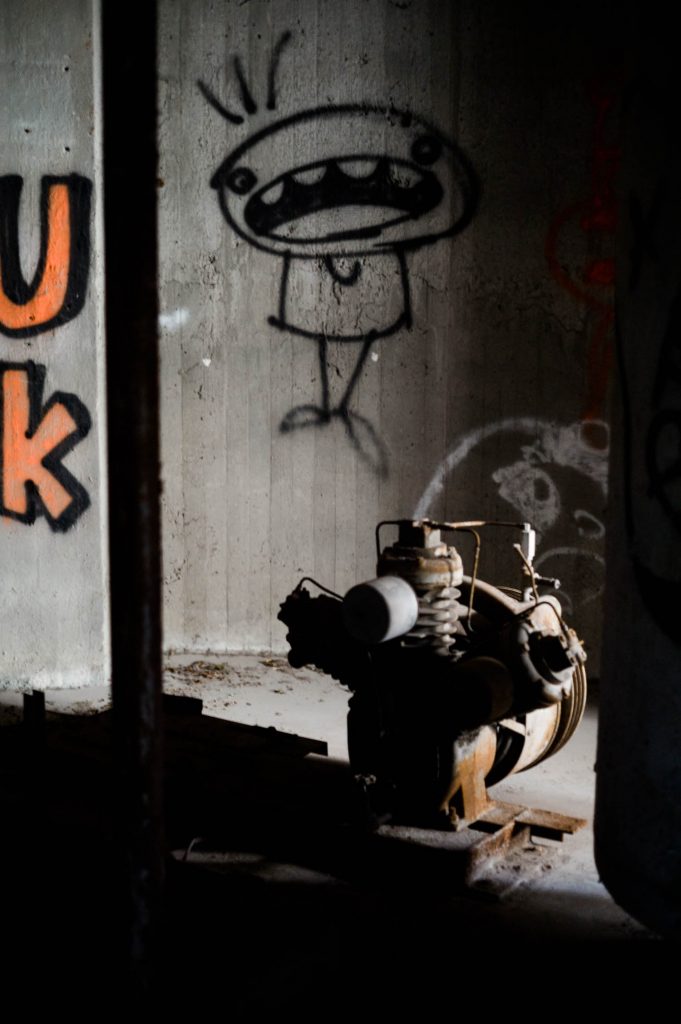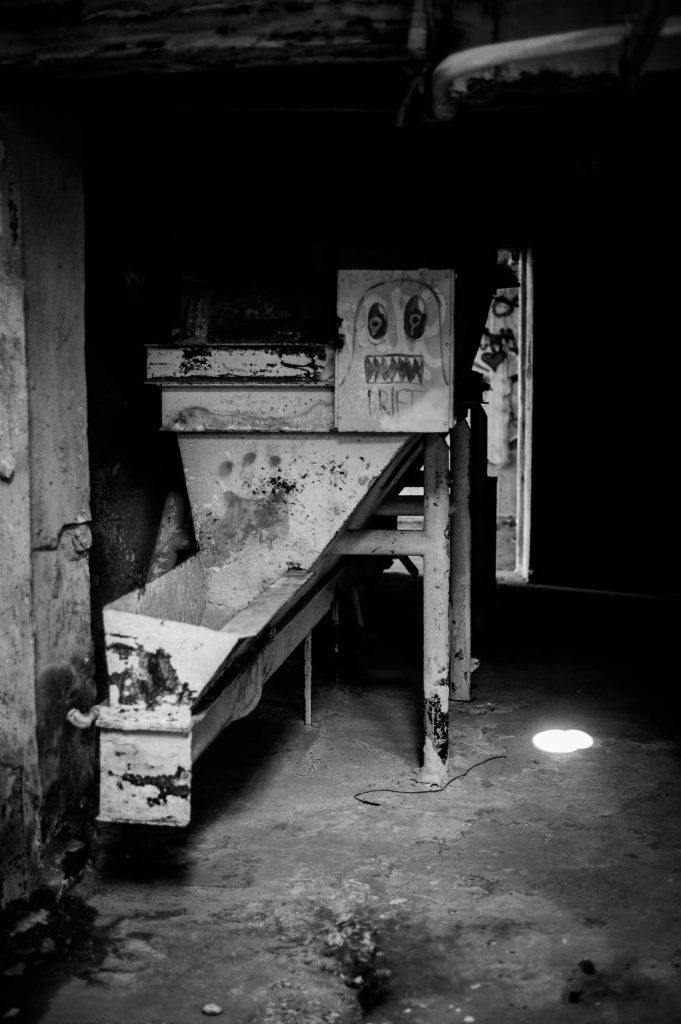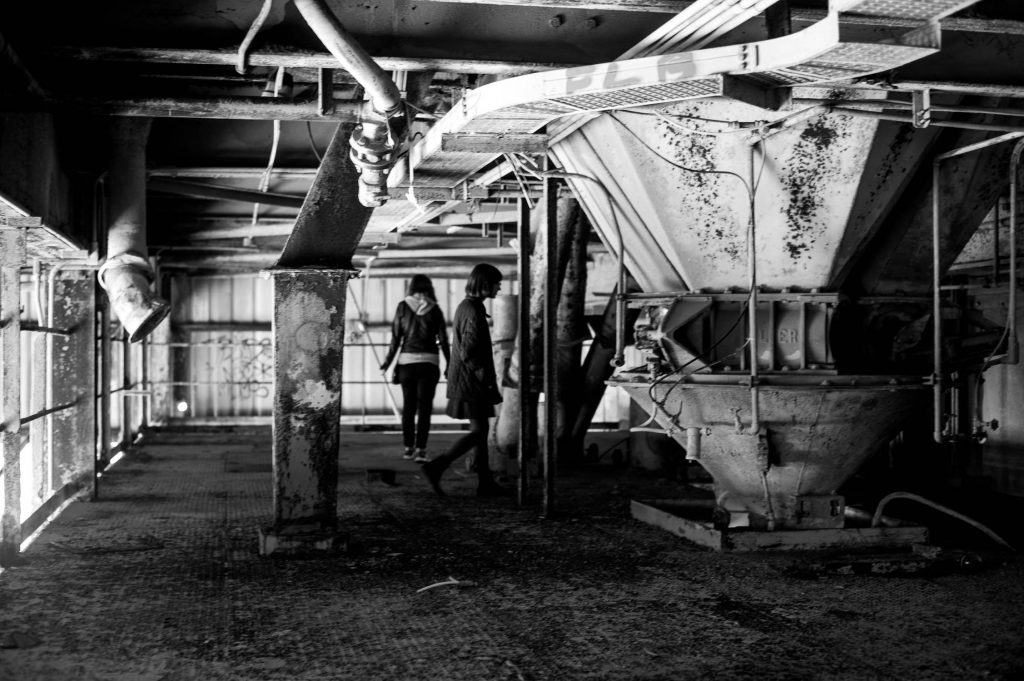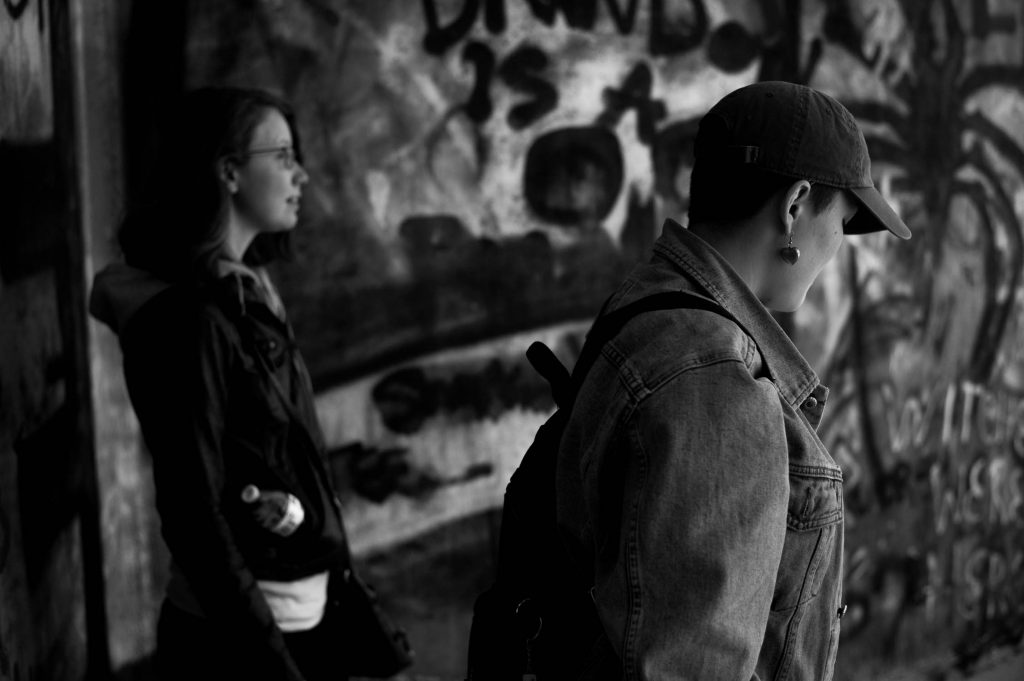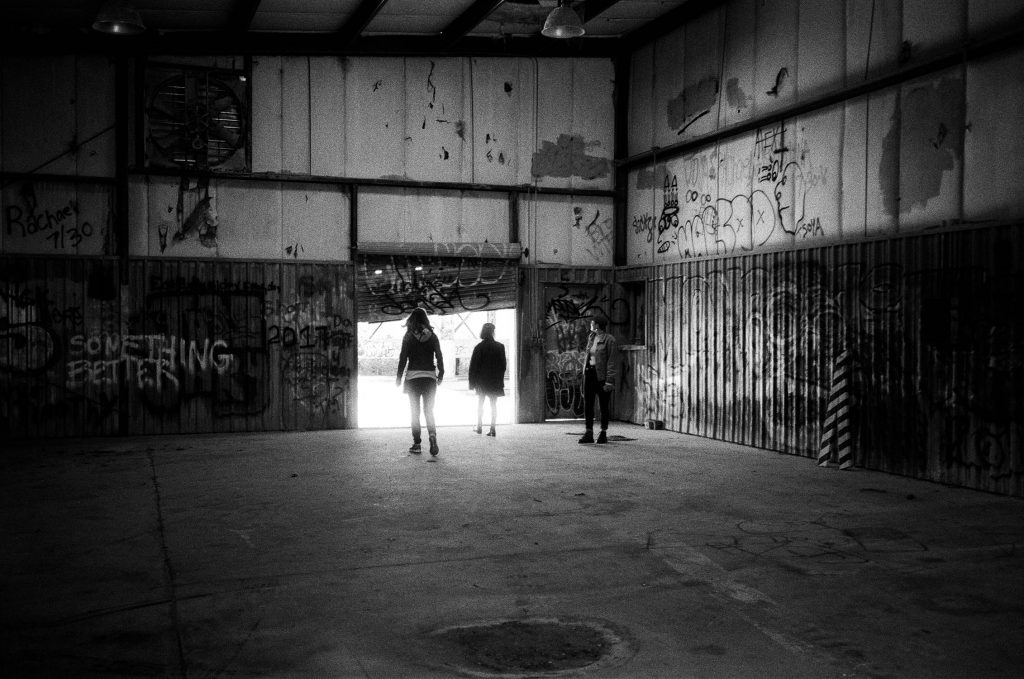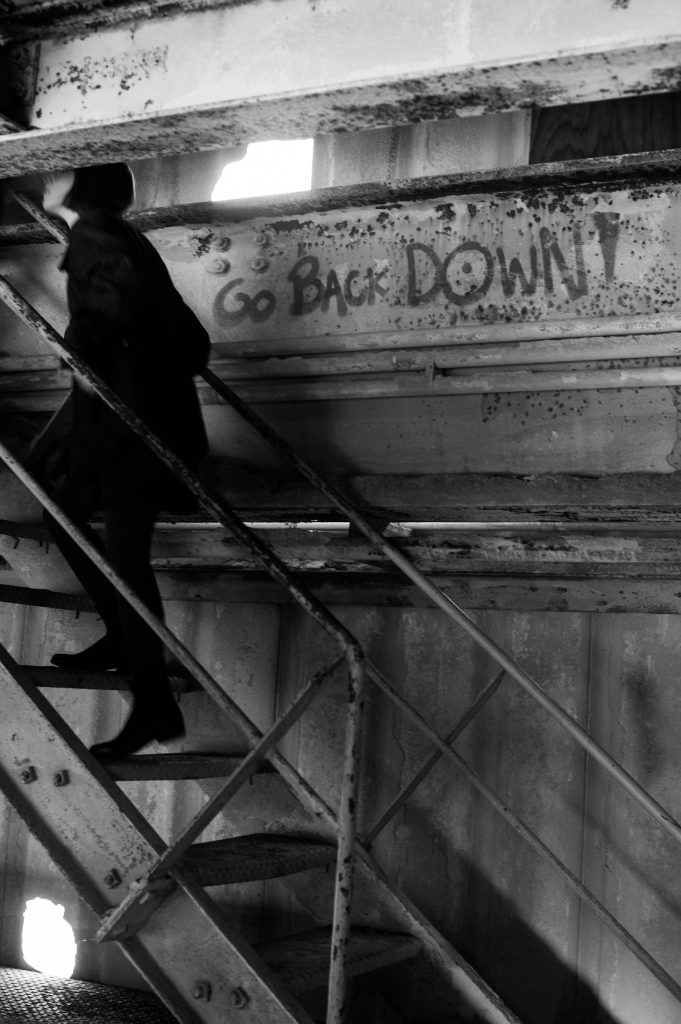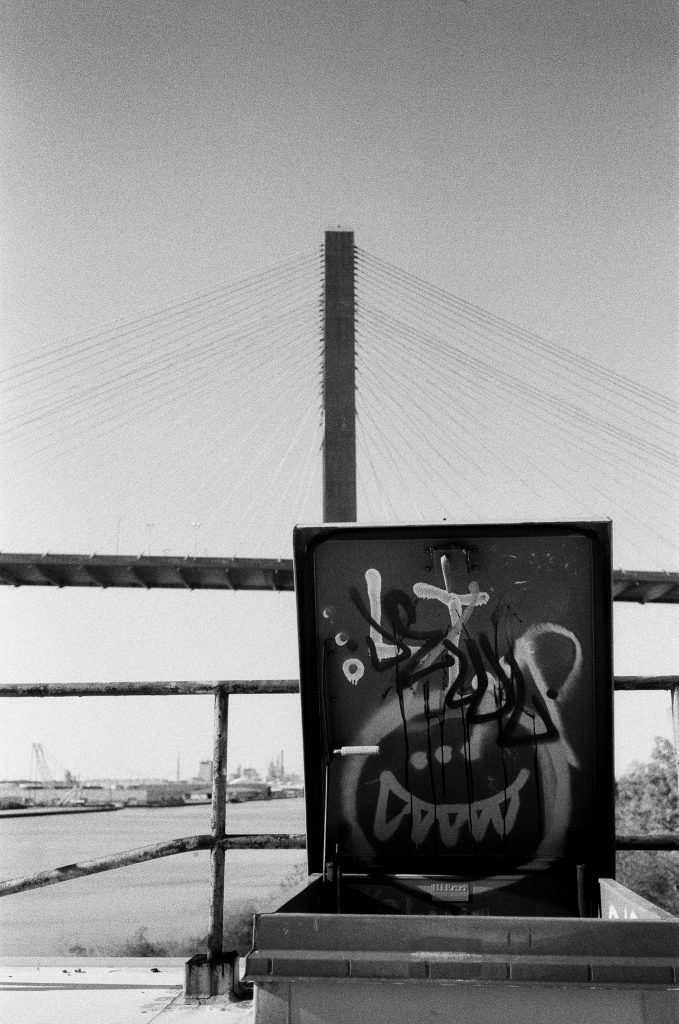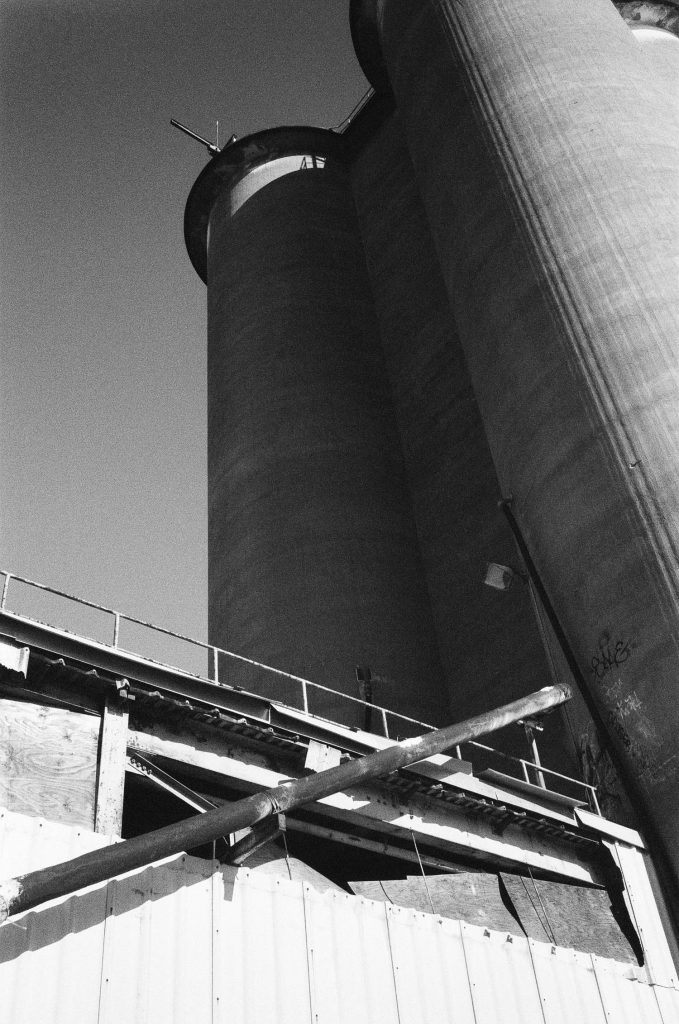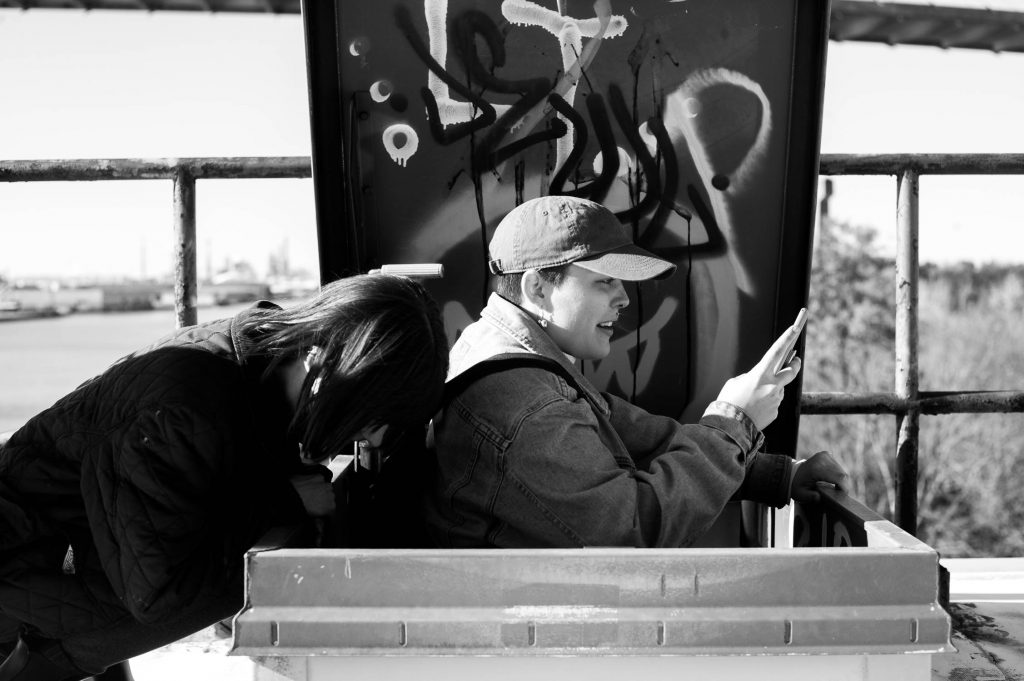 All the while, I was stunned to have stumbled into something so bizarre and out-of-the-ordinary for me. It's a challenge to make friends as an adult, so to have found myself surrounded by acquaintances and strangers who were putting themselves at risk both physically and legally for the shared experience of the group was special. I'm not particularly interested in urban exploring and I don't like taking unnecessary risks, but after a few years of the numbing routine of working and being too tired at the end of the day to make plans or socialize, I was grateful for the reminder of the unexpected pleasures that can arise from stumbling into the right people at the right time.
Photographed on a Leica M2 with a Zeiss Biogon 35mm f/.28 on Ilford HP5+ and a Leica M9 with a Zeiss 50mm f/2, occasionally with lenses swapped. First two color portraits of Keegan in Portland were made with a Hasselblad 500C and Bronica ETRSi, both on Portra 400.
Back to blog