Seattle Street Photography
February 28, 2016
When I was in Seattle, my boots fell into disrepair. A few days after arriving, I bought new boots once it became abundantly clear it was neither safe nor feasible to continue in deteriorating footwear. Unfortunately, my choice of replacement was violently abrasive against my heels, and after a few uncomfortable blocks, I gave up and walked the rest of the way to my apartment in my socks. Regrettably, the damage had already been done to my feet, and I had to take the rest of the trip easy.
Fortunately, I made several photographs of my first few days in town. Seattle is full of great scenes and scores of unique, compelling characters. It was a pleasure getting to know the city through my lens.
Special thanks to Greg, Kyle, and Amy for housing me and providing me with bandages and ointment to help me with my poor, mangled feet. Next time I run into a footwear malfunction, you'd better believe I'm going the safe route and getting sneakers.
Photographed on black and white film with a Leica M2 and Zeiss 35mm f/2.8 lens. Processed by The FIND Lab.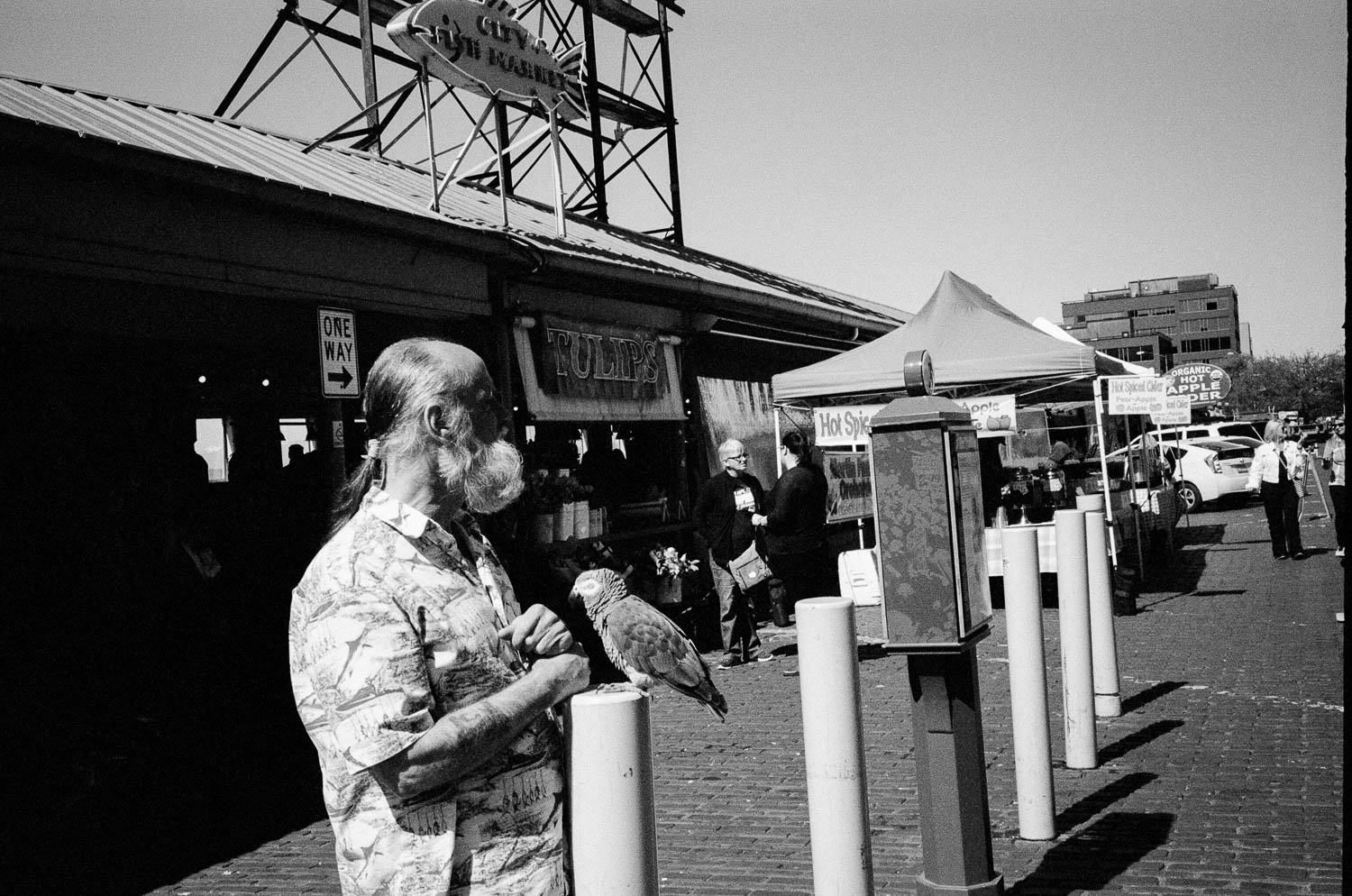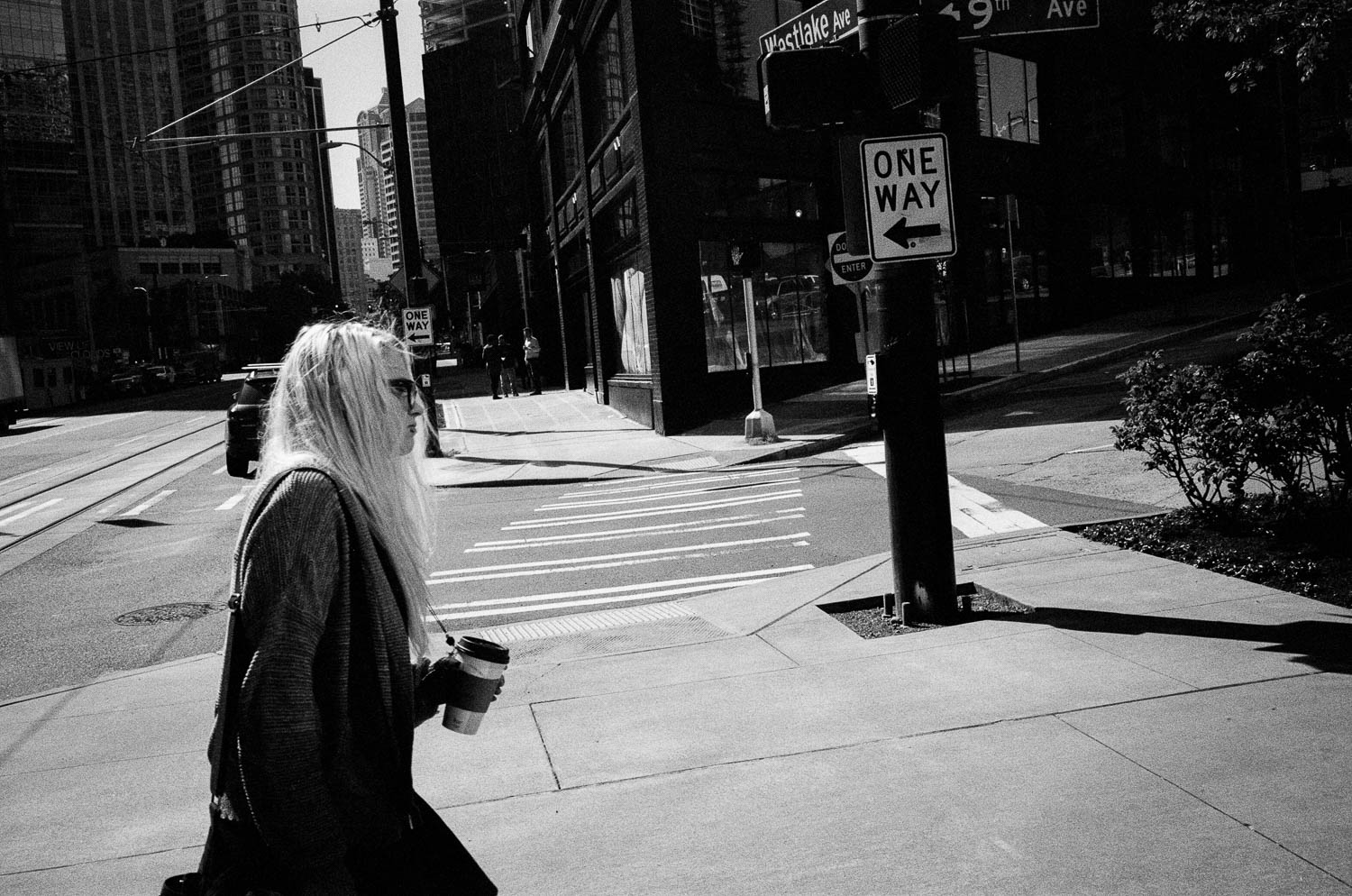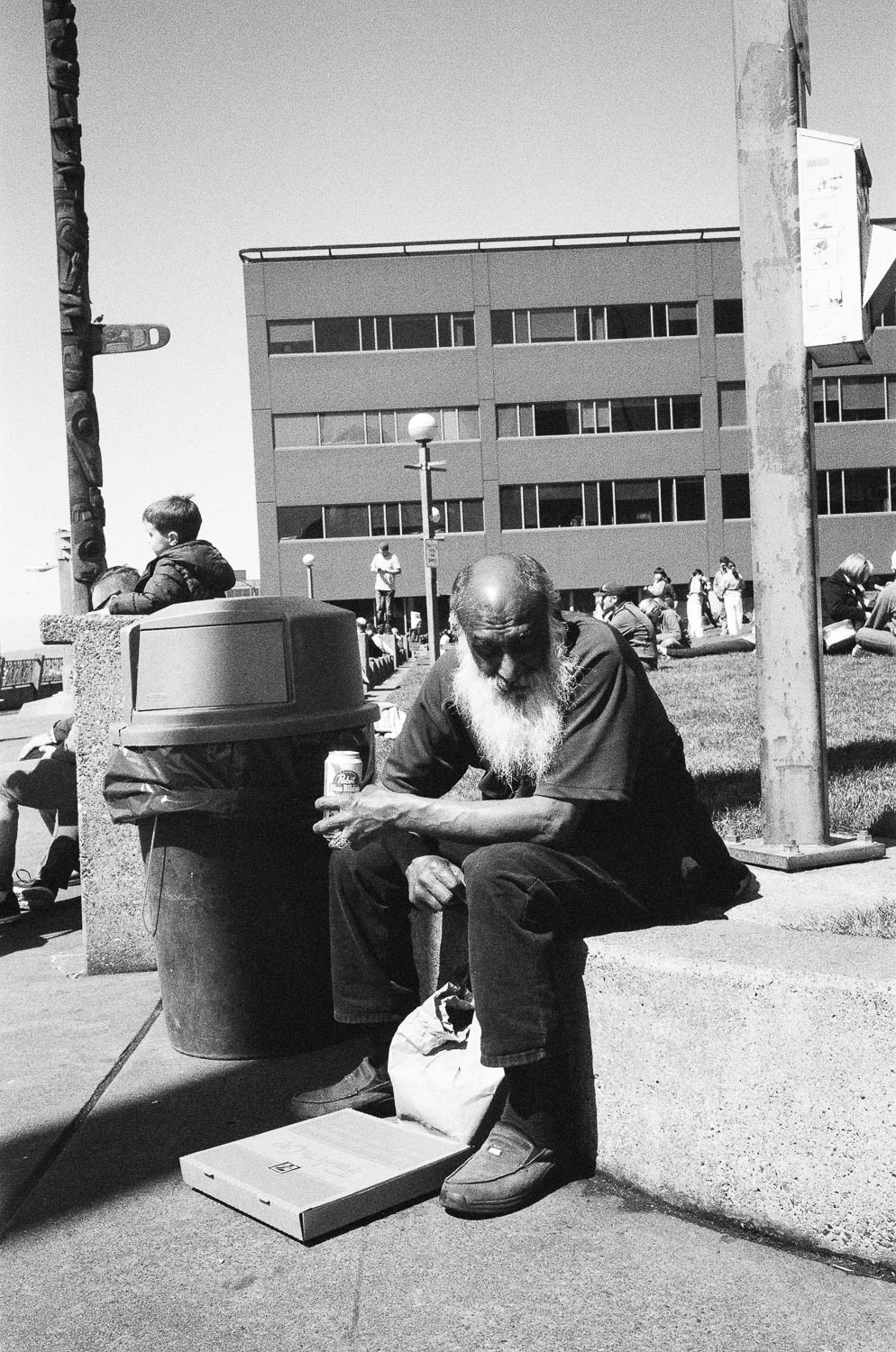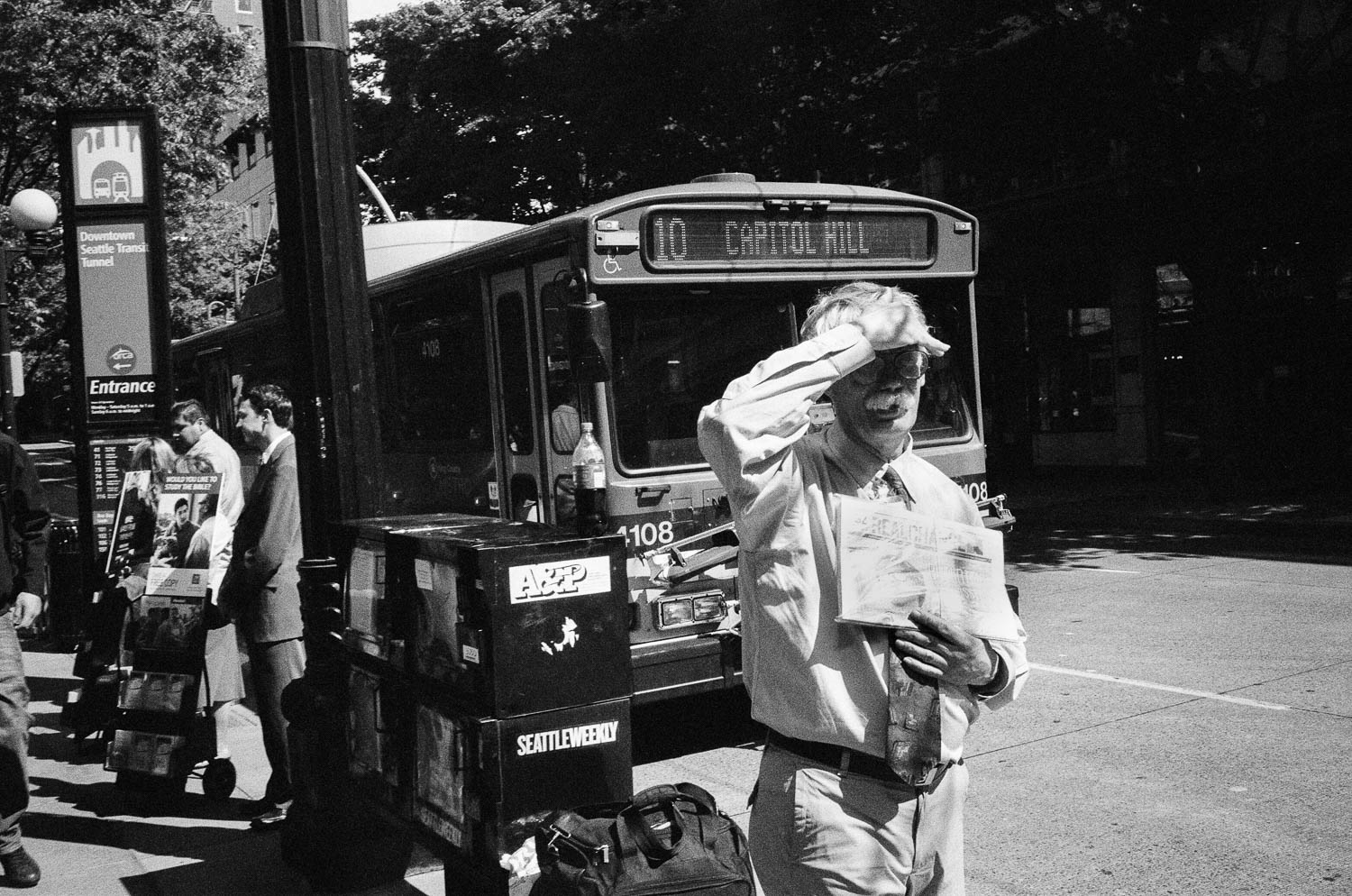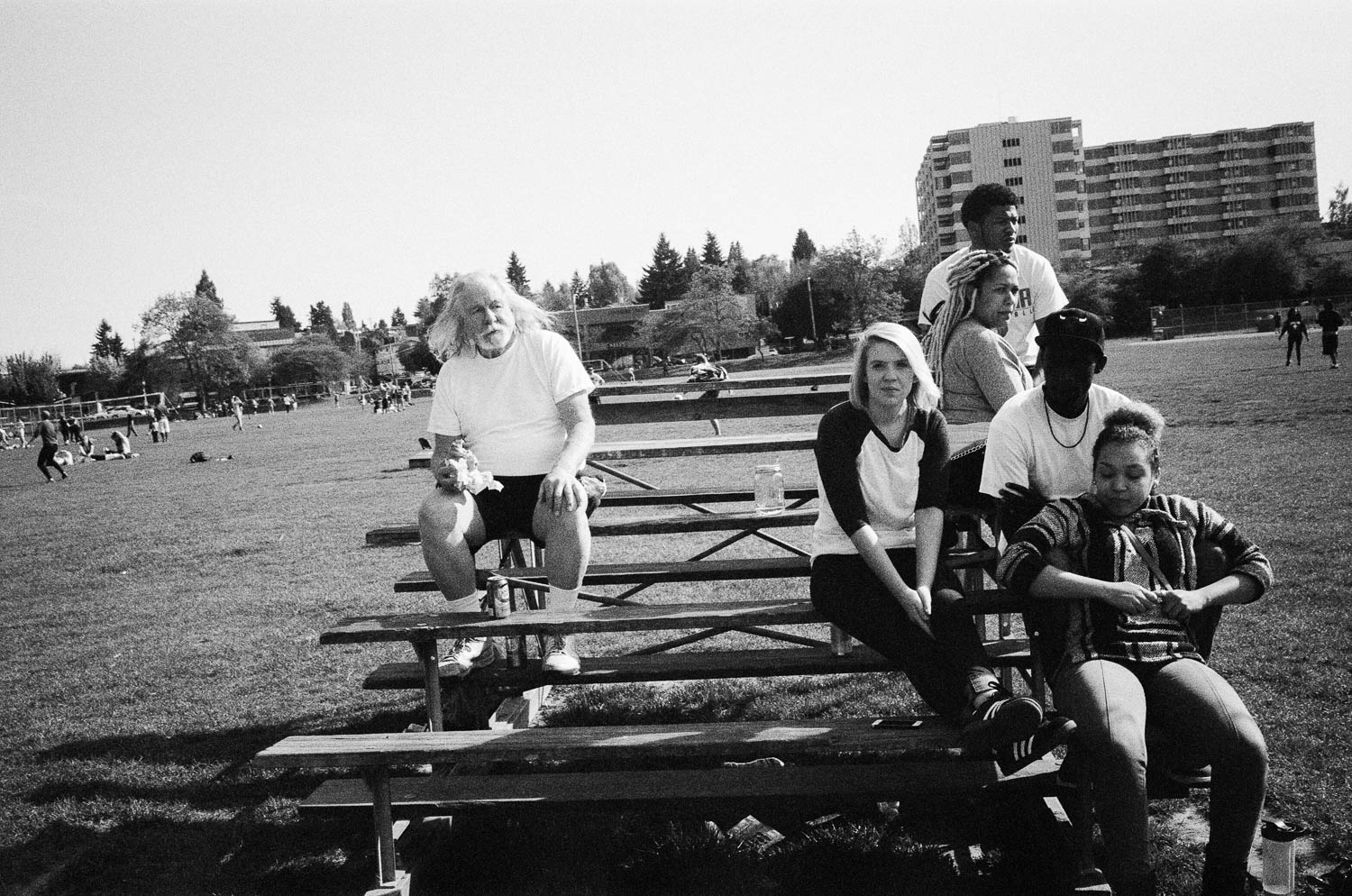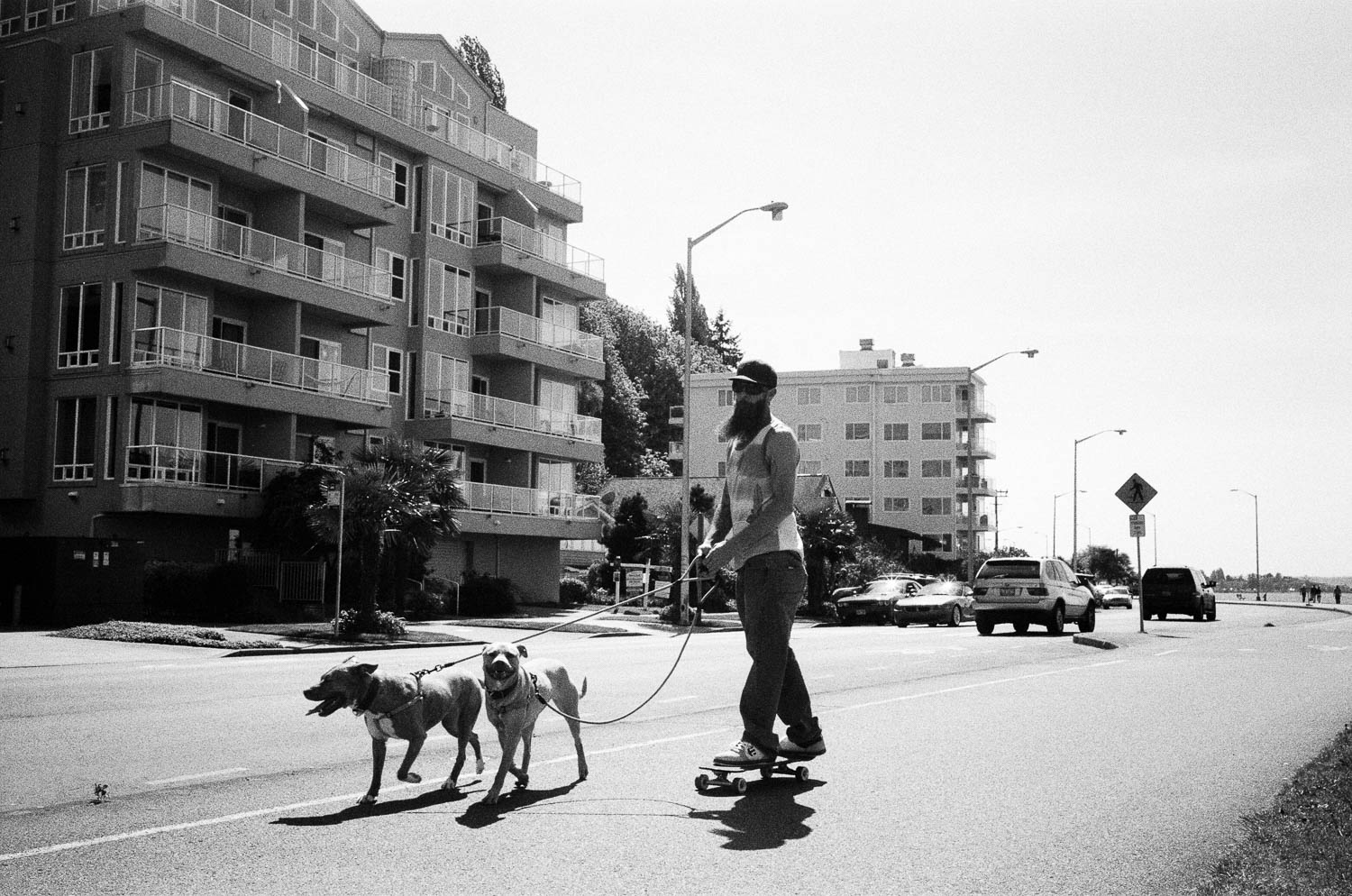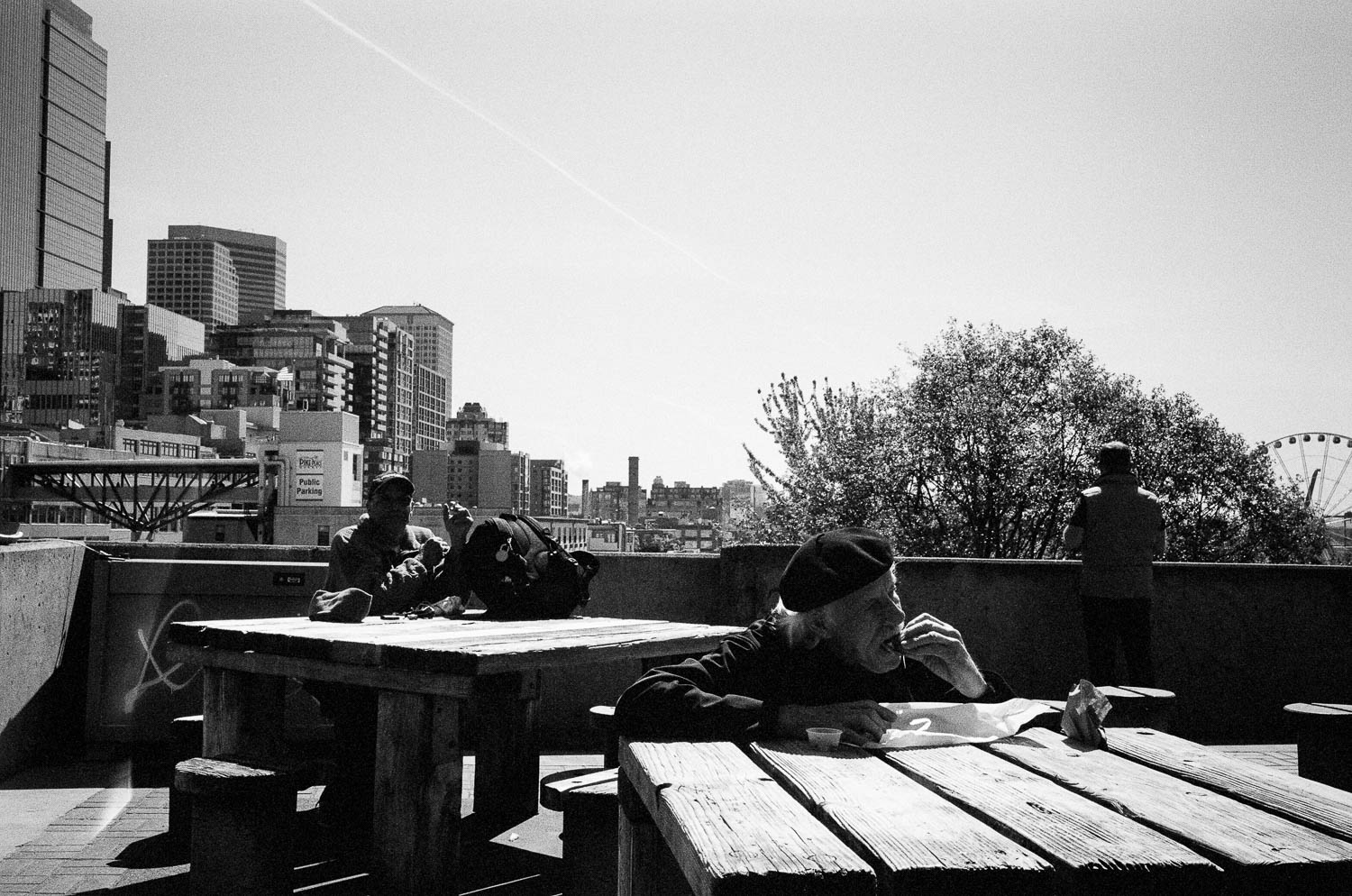 Back to blog